Vampires vs. Zombies
(2004)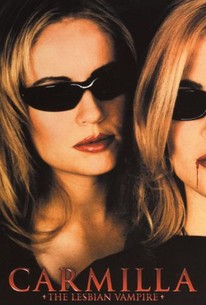 AUDIENCE SCORE
Critic Consensus: No consensus yet.
Vampires vs. Zombies Photos
Movie Info
A plague is sweeping the land, and the only hope for an infected girl with nothing to lose is to join forces with her father and destroy the source of the mysterious disease as filmmaker Vince D'Amato turns genre conventions on their head in this startling and original horror entry. Jenna's quest won't be an easy one, and deception lies around every corner as her and her father agree to provide safe passage for a mysterious woman who is actually Carmilla, the legendary blood-drenched baroness, and the very source of the plague. As Jenna, her father, and Carmilla make their way through a world ravaged by flesh-eating zombies, they soon join forces with a powerful warrior known as The General. A man with both a longtime grudge against Carmilla and the weaponry to ensure that she pays for her crimes against the human race, The General may just be the key to salvation for not only Jenna and her father, but all of humanity as well.
Critic Reviews for Vampires vs. Zombies
All Critics (1) | Fresh (0) | Rotten (1)
A rendition of J. Sheridan Le Fanu's classic vampire story 'Carmilla,' tossed in a wannabe-Tarantino blender with soft-core porn and zombies.
Audience Reviews for Vampires vs. Zombies
Plot, what plot? Also, there isn't any battle between the living dead and the undead. Just a lot of lesbians and bad acting.
vieras esine
Super Reviewer
Do NOT be duped by this title. There is not a single legitimate vampire versus a zombie scene in the entire movie, besides this possibly being one of the worst movies ever. I got 11 cents for my copy of this at one of those national retail chain entertainment stores that does trade-ins. I was really surprised because I was sure they were going to charge me instead, like a waste disposal fee. Apparently, they slap it in a DVD case and, with hope, no one ever buys it, the store closes, and this finds it way liquidated into the dumpster out back. That is really seriously how shitty this movie is.
_kelly .King
Super Reviewer
Vampires vs. Zombies Quotes
There are no approved quotes yet for this movie.