What to know
critics consensus
The Village is appropriately creepy, but Shyamalan's signature twist ending disappoints. Read critic reviews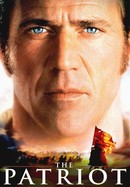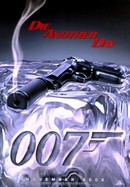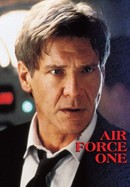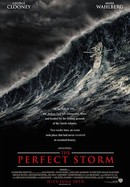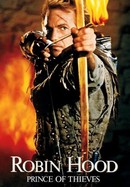 Robin Hood: Prince of Thieves
Where to watch
Rent/buy
Rent/buy
Rent/buy
Rate And Review
Movie Info
Members (Bryce Dallas Howard, Joaquin Phoenix, Adrien Brody) of a 19th-century community fear the strange creatures that inhabit the surrounding forest.
News & Interviews for The Village
Audience Reviews for The Village
Atmospheric and full of intrigue, The Village is a suspense thriller from M. Night Shyamalan. The story follows a small, agrarian village that lives in peace with mysterious creatures that inhabit the woods that surround it, until a rebellious young man ventures too far into the woods, breaking the long-held truce between the village and the creatures. Starring Joaquin Phoenix, Bryce Dallas Howard, William Hurt, Sigourney Weaver, and Adrien Brody, the film has quite an impressive cast. Howard in particular is especially good; giving a remarkably compelling performance. And the writing does a good job at teasing out the mystery of the creatures and the village. But (because it's Shyamalan) a twist is expected from the start, and it ends up being a fairly predictable and underwhelming one. He even tries for a double twist that doesn't work at all. Yet despite its weak twist, The Village has an interesting message about violence and the pursuit of innocents and hope.

As people keep saying, The Village was let down by its ending because it was promoted as a horror film. Ignore this and you do have a very creepy, mysterious movie, well acted and well shot. It is a decent film but doesn't really pull it off at the end.

It's definitely an original idea and an original film. When I first saw the plot twist it made the film more realistic, but when you think about it more and more it starts to make no sense at all. Sometimes I had trouble understanding the medieval dialog of this movie. Most of the time the movie bored me.

Not the worst Shymalan film out there but it's a good thing I didn't see it in theaters when it came out. I would've been extremely disappointed. The Village has the potential to be an excellent film...if it was directed by someone else. It's not a bad story, but the revelations and twists (which are what Shymalan is known for, so this is ironic) are handled very badly. He chooses to reveal halfway through the film that the monsters aren't real, which is pointless, and totally ruins the suspense for the audience, since they're now aware that there's no danger to the characters. The whole "modern times" reveal is completely botched...I mean, you reveal that it's 2004 in the film by showing a park ranger in a jeep? Why the fuck would you do that? I can think of a dozen ways just off the top of my head that would be a better way to do this. So again, this isn't the worst film out there (or even the worst Shymalan film, thankfully), but it just could've been so much better.
See Details