War and Peace
1966, Drama/War, 6h 13m
19 Reviews
1,000+ Ratings
You might also like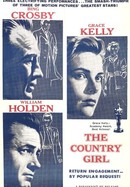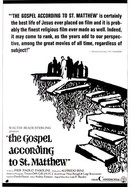 The Gospel According to St. Matthew
Rate And Review
Movie Info
Soviet director Sergei Bondarchuk's retelling of Leo Tolstoy's epic novel of Napoleon's invasion of Russia is widely considered one of the longest and most expensive films of all time. Like the novel, the film is broken into four sections telling two intertwining stories, that of the war itself (featuring some of the most elaborate battles ever filmed) and that of the romance of Russian aristocrats Count Pierre Bezukhov (Sergei Bondarchuk) and Countess Natasha Rostova (Lyudmila Saveleva).
Audience Reviews for War and Peace
It does suffer from a two hour section where the pace slows to a crawl, but the remaining five hours are filled with the most incredible battle scenes ever seen on film, and the astounding 1812 Fire Of Moscow.

It is a very long picture. A very long masterpiece at it's finest. Is it me or have I been leaning towards Russian pictures lately?

Tolstoy philosophy, epic panoramas of the landscape, and upper class human drama from early 1800's Russia combine in this nearly 7 hour four part film. Film 1 Andrei Bolkonsky This part is itself split into two parts as well, but both focus on Prince Andrei Bolkonsky. He has lived a privileged existence with his sister under his father's harsh and disciplined hand. Prince Bolkonsky finds out that his wife is pregnant just as he is preparing to leave for war. His father does care and wishes that Andrei would stay safe at home, but Andrei wishes to make a name for himself through his own work leading men into battle. Pierre Bezukhov is also introduced as played by the director of the picture, Sergei Bondarchuk. Pierre is friends with Prince Andrei and they often go for walks talking about the meaning of life and the purpose of war. Pierre serves as our narrator for much of Tolstoy's philosophical observations, but we also hear the interior monologue of several characters as they ponder things and make decisions. Pierre openly describes himself as the illegitimate son of a wealthy Count or some such nobility. He doesn't see the point of going off to fight Napoleon. He feels he doesn't quite fit in to the rest of the upper crust society. Bondarchuk plays him appropriately as an awkward melancholy fellow who is the main connecting thread through the length of the film. Pierre is related to the Rostova family, the other main players in the story. We briefly meet Natasha Rostova in this part as an energetic, playful young girl. We jump back and forth from the festivities and grandly decorated homes of the well-to-do to the dirt and smoke and death of the battlefields. Andrei and Pierre both lose their wives, but in different ways. They end up by expressing philosophies about the purpose of life that are at odds with each other until Prince Andrei sees what the oak tree has to teach us. This movie has amazing period detail. This is a great piece of Russian literature adapted into an epic movie by Russian filmmakers, and so a lot of effort has been put into all the performances to bring this time in history to life. This movie has absolutely awe inspiring panning and tracking shots. The scenes that take place in locations of a grand scale are shot with seemingly never ending fluid camera movement! Film 2 Natasha Rostova As you would guess, this part is focused on Natasha. She has grown up a little bit, but is still quite giggly and childish. She is a debutante at her first ball where she worries that no one will ask her to dance. Finally Pierre suggests that Prince Andrei dances with her. They share a magical dance and fall madly in love. But it takes months for Andrei to come to call at the Rostova house. When Natasha is at her wits end and the Prince finally shows up, he is concerned because she is so much younger than he is and has hardly experienced life, so he determines to wait a YEAR before marrying her. This only drives the girl more crazy. When Natasha is confiding to her mother she acts so young. I would call it something more annoying than charming, which is how she describes herself. I can kind of see why Andrei's romantic passion has cooled a bit and his reasons for wanting to wait. When Natasha goes to see a ballet, the picture gets a little surreal and I had trouble following exactly what was going on. Well, eventually Natasha shows how easily love can change by falling for another dashing young man in a uniform. This part ends with a little poetry about a comet as the war of 1812 starts to get under way. Again we are treated to sweeping camera work and plenty of artistic flourishes. Film 3 1812 Prince Bolkonsky's father begins to go demented because Napoleon and the French keep advancing through Russia. The senior Bolkonsky feels his soul and the mother country Russian die as one. Pierre and Natasha share a moment where it is obvious something more could develop between them if circumstances were different. But then it is off to war with Kutuzov taking a larger role in the story. Prince Bolkonsky has taken a more active role leading a battalion of soldiers instead of being an aid to the general. Pierre finally becomes curious about war and shows up on the battlefield in a gentleman's dress white suit. The horrors of war are stunningly captured in yet more epic panoramas of fire, smoke, horses, and men. Pierre and Prince Andrei do have one final conversation before the big battle, in which I found Andrei's dialogue to be movingly poetic. "War is not a polite recreation, but the vilest thing in life. And we ought to understand that and not play at war. We ought to accept it solemnly as a fearful necessity. Enough lying: if it's war, then it's war and not a game. They meet together to murder one another, as we shall do tomorrow; they slaughter and mutilate tens of thousands of men, and then offer up thanksgiving services for the number of men they have killed, and even add to it in the telling, and glorify the victory, supposing that the more men killed the greater the achievement. One who succeeds in killing the most people, gets the greatest rewards. How God can look down from above and hear them?" Though the Russians had great losses, Tolstoy writes that they won metaphorically. Our narrator believes that through the men's love of their country and their fighting at Borodino, which led to the turn around in Napoleon's success, that they were victorious. This is the shortest part with the least amount of one on one relationship drama. Film 4 Pierre Bezukhov So, God and Country! Though Tolstoy's words try to suggest that this story is about all of humanity, about life, in the previous parts, I didn't really see it as anything other than a polemic against Napoleon and a defense of faith and nationalism. That is until this conclusion constructed by the filmmakers. Kutuzov struggles with thoughts of failure. Prince Andrei faces death and he and Natasha rediscover their love for each other. The French invade Moscow and plunder everything. As the ash is whipped around by the wind and flames when Moscow burns down, you can feel your eyes watering as you see it all through Pierre. Pierre finally fights for something and nearly faces death, but comes to appreciate life in more than an intellectual way. Winter brings the end of the war because the French aren't accustomed to the extreme weather and the Russian soldiers are compassionate to the French survivors. A sense of brotherhood between soldiers from the opposing countries is shown. There are a few more beautifully surreal dream-like sequences. Triumphant symbolism of waters, clouds, fields of grass, forests of rustling trees, and general nature are used to portray a celebration of life! Tolstoy's words conclude with, "My idea, in its entirety, is that if vile people unite and constitute a force, then decent people are obliged to do likewise; just that." The three leads are excellent. The supporting characters and bit parts are all believable. The music is grand. Sure it is long. It takes quite a commitment of time and energy to get through all the melodrama and deliberate pacing, but it is a rewarding story. My favorite special features on the 5 DVD set are the interview with cinematographer Anatoly Petritsky and the Making the Film documentary. There are many many special features from set design illustrations to text giving some important historical context. Well worth it, if you have the time and patience.