A Discovery of Witches: Season 2
(2021)
Where to watch
Buy from $1.99
Buy from $1.99
Buy from $1.99
You might also like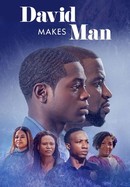 Rate And Review
A Discovery of Witches: Season 2 Videos
A Discovery of Witches: Season 2 Photos
News & Interviews for A Discovery of Witches: Season 2
Audience Reviews for A Discovery of Witches: Season 2
Just wrapped up season two of "Discovery of Witches." Sophisticated story line, talented actors and visually appealing settings makes for a great series. The chemistry between the two main characters is apparent. Veteran actors and some new faces add to this well written Horror/Romance drama.

Again, the cast, crew and production team absolutely nailed the show. Love the time travelling whilst keeping us up to date with the present time. Love all the characters who work so well together. Yet again, Teresa Palmer and Matthew Goode's chemistry is instrumental to the show. Special mention also to Edward Bluemel, Steven Cree and James Purefoy. Still loving this show.

Awesome series! I hope it runs for 5 to 7 seasons at least.

It's fun and all but those cheeeeeeesy moments yuck. I just fast-forward those scenes so about a quarter of each episode is skipped.

Great second season. Can't wait for the third.

First season was great, second season not so much. One entire season for Diana to face her power, another entire season for her to master her power. And I have to admit that I like the series but I found the second season quite boring. The only parts I found interesting was the present day. I was expecting something great with the knots, something like binding the four elements or something like that. Anyways, good over all but there were so much more left to explore… Two entire seasons announcing the great power of Diana and yet, nothing happens. Also, no explanation on the relationship of the light and the dark witches…

Leave it to the Brits to produce the most elegant costume dramas on TV! This show is no exception.

most of the star is for the costume drama aspect.

Everything I desired. Need season 3.

Simply the the greatest series of this genre made to date. The world building, production, and cast are all exceptional, even flawless. Much is made by the characters of the fear and doubt in the idea of being bewitched throughout this series, but the only bewitching present is Teresa Palmer's performance. Absolutely brilliant.