Amphibia: Season 2
(2020 - 2021)
You might also like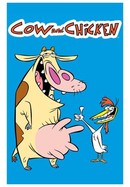 Rate And Review
Amphibia: Season 2 Photos
News & Interviews for Amphibia: Season 2
Audience Reviews for Amphibia: Season 2
. Glad I gave it a chance. Honestly it wasn't the best show ever or anything, but it had a cast of likable characters and the overarching plot and character drama kept me interested. The one thing that aggravates me is that almost every filler episode follows the same premise and ending that I really don't like. Almost every episode features a member of the main cast doing something extremely irresponsible and selfish. Everything goes to shit because of it and by the end they Deus Ex Machina their way into resolving it, apologize to everyone and all is forgiven. No lasting consequences for anyone. And I get it, it's a kids show but some of the things they do are REALLY bad and this small slap on wrist attitude towards consequences often feels wrong. What does this tell kids? That everything will always work out in the end and everyone will forgive you no matter how badly you screw up? That's not how the world works! But overall it's a good show. The jokes are usually funny and the plot kept me engaged.

Absolutely love it, I am an adult but I have to say this show is great for any age, really impressed.

This season was perfect, season 1 was great but season two was just outstanding. The writing especially the story this season was phenomenal; I loved how they took his season in a more serious and emotional path but still keeping the cuteness and fun. The animation was spectacular. The voice acting was excellent especially from Brenda Song, Bill Farmer, Justin Felbinger, Amanda Leighton, Troy Baker, James Patrick Stuart, Stephen Root, Anna Akana, Haley Tju, Laila Berzins, Keith David, April Winchell, Michelle Dockery, Zehra Fazal, Jack McBayer, Dee Bradley Baker, Mona Marshall, Alex Hirsch, Kristen Schaal, Nicole Byer, Chris Sullivan, Thomas Middleditch, Jill Bartlett, Matt Vogel, Katie Crown, Brian Maillard, Matt Jones, Fred Tatasciore, and John DiMaggio. The character and creature designs are superb. I have always loved the music it is terrific. Also that season finale was one of the most intense and shocking finales I have ever watched those last scene had me speechless especially the part with Marcy being impaled.

A lot of fun, and something I can watch with my son.

Season Two of Amphibia took what made the first season so special and ran with it. Whether it's the witty humour, relatable characters or absolutely STELLAR animation you're after, look no further than Matt Braly's Amphibia! (And be sure to bring your tissues, this Season is an emotional Roller Coaster)

Me gusto mucho la segunda temporada de amphibia esta buenísimo 😌👌 son unas de las mejores serie de Disney

Finally expanding on the concept established in the first season, anphibiea is hitting it's stride with expansive new world's, interesting characters, and loving references to gravity falls and Kermit the frog. It's so interesting you'll feel frustrated you have to wait for the next episode, assuming you didn't binge watch it.

This season is really good! Go watch!

brilliant! great start for season 2 combining mystery, comedy and adventure effectively!