Where to watch
Buy
Subscription
Buy
Buy
You might also like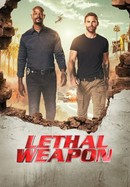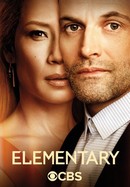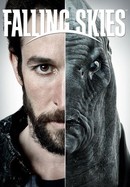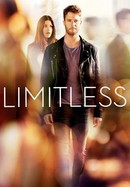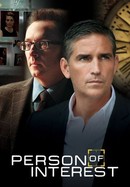 Rate And Review
News & Interviews for Arrow
Audience Reviews for Arrow: Season 1
Really strong start to a strong show

Ok show with mediocre cast.

It has been several years since I watched this and so I decided to rewatch the Arrow series. It amazes me that this first season was absolutely amazing. The story and characters were great, and it was a time I really liked Felicity Smoak, a character I grew a great hatred for in later seasons. But I digress, this was a great season, as Oliver was a good, flawed character, his tunnel vision at times would cause more problems. I loved the developing relationship between Oliver and Diggle. Many people have said how they didn't like Laurel, but I liked her character, while she didn't have a great arc about her (that would happen in the next season) she was a good character IMO. John Barrowman was great as Malcolm, I sometimes had trouble seeing him as a villain when I first saw the series, as I always remembered him as Captain Jack Harkness in Doctor Who. What was great about him was that he was a great villain that ultimately Oliver couldn't beat. In the end Malcolm won, while his mission didn't fully go successful, it still went to his plan as he still was somewhat successful. The last episode was defiantly a highlight as Barrowman shined in the episode when his reasoning behind the Undertaking was understandable while still horrible. The other main stars were good, Moira was a great jaded character who couldn't decide which side she wanted to be with. Tommy was an enjoyable character though it did feel as time went on, he became forgotten at times but started to get better in the final episodes. Thea was a character I didn't like to start off with, though that is what works for her. She went from a very annoying character, but her arc was really good. It was hitting rock bottom which started her development and her relationship with Roy is what expanded her character. Overall, the season was great and was a great start to the Arrowverse, now that I look at it, maybe they should have just focused on Arrow and left it at that as the splitting of all the other showrunners led to the fall of the series overall.

An amazing season.The most realistic of all.Good atmosphere, plot and characters.

Not better than the second season, but one of the better origin stories out there.

It has a promising plot, a tone straight out of Batman and a hero I've never seen before and it feels real at times. Stephen Amell is a promise. But it also has too much padding, chapters that don't advance at all, annoying characters, and action scenes that vary in quality. Not bad, but could have been much better.

Arrow season 1 is a great start to Arrow and the Arrowverse. It starts a little boring but then it gets good at around episode 8. The villain is amazing and it was a great story. Overall this season is a solid 8 out of 10.

Starts out slow, but the wait is well worth it.

Great start for a great show.

I actually really enjoyed the first two seasons of this show. It's a shame what happened to the Arrowverse down the road though.
See Details