Babylon 5: Season 1
(1994)
Where to watch
Buy from $1.99
Buy from $1.99
Subscription
You might also like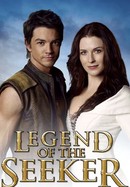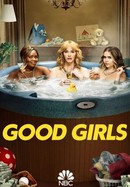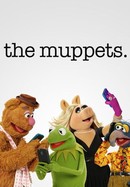 Rate And Review
Babylon 5: Season 1 Photos
Audience Reviews for Babylon 5: Season 1
Babylon 5 is one of my favorite sci-fi shows. I've watched the entire series several times over the years and continue to enjoy the show even though I know what's going to happen. The series is well written and the acting is over all very good with a few exceptional performances. Excellent world building that addresses multiple big picture concepts like great sci-fi should. Babylon 5 is must watch TV.

67% by critics?!? .. WTF is wrong with you Critics!! Just goes to show that NO ONE should pay attention to what critics say cuz their opinions are clearly useless. This is THE BEST SHOW EVER .. in any multiverse! And though I'm really not keen on the upcoming reboot .. because this show was perfect (even with the cardboard sets and dated CGI), I doubt you could recapture the sheer awesomeness and scope of this show. From an era of TV where great writing counted .. and casting wasn't about diversity quota's. Yet I defy you to find a more diverse show than this!

Definitely a very slow season but a lot of sowing that pays off massively over the next couple of seasons.

there has not been a better space sci-fi since babylon 5, cast was amazing, storytelling was superb, season arcs - amazing

I love Babylon 5, but not this season.

Without a doubt Babylon 5 is the greatest sci-fi series of the 20th Century

After watching all of your SG,ST,Andromeda,Farscape,BG,Firefly,Expanse you will understand just how good B5 as TV series is and just how well implemented and executed season 1 is.Use to think b5 was good but over time i think it's excellent.It is without doubt one of better scfi operas out there and for good reason.

I used to be addicted to this space opera years ago. Soap opera plus sci fi. Yummy.

Beyond excellent! This was one of the first shows to do truly Epic, multi-season story-telling. Yes, the special effects look dated: yes, it's "slow" by modern standards. If all you want to see is cool effects, tons of explosions, and no story to speak of, skip this. If you enjoy character development, in a gripping setting, definitely watch this.

This is sci-fi television at it's very best, it's best to view this series as a novel for television. The story is not presented as episodic but rather as story arcs, and what happens in one episode becomes more relevant in later episodes. The 1st season is the set up and introduction the universe and characters in the story so it might seem a bit slow. The 2nd season is where things really start going strong.