Where to watch
Buy
Buy
Subscription
Buy
You might also like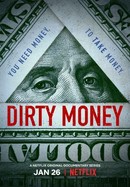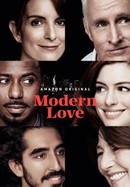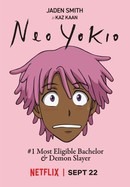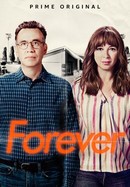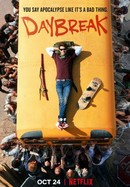 Rate And Review
News & Interviews for Betty: Season 1
Audience Reviews for Betty: Season 1
I'm glad this show exists. In addition to representation, there are some real and important issues being explored. But I just can't get into it. Performances are stiff and monotone and the dialogue can sometimes feel as though it's trying a bit too hard to be hip or realistic. It often sounds like an older millennial or young Gen-Xer speaking how they imagine characters of this age might speak - with varying degrees of believability. I'm a few episodes in and feel like maybe it'll hit its stride, but as of Episode 4 of Season 1, it's yet to really grip me.

This show is awesome. The characters and storylines are great. The music is good too.

I wanted to like this show. Seemed to have potential. checked it out a few times, each time hoping I'd like the characters better, appreciate the writing or acting more, or think more highly of the intent of the show. Not possible. It's contrived. Tries so hard to be hip and edgy and forward-looking, but is more successful in being obnoxious and gratuitously gross. I don't understand why the critics rate is 96%. Surprised there will be a Season 2?

Fantastic cast just an effortlessly balancing between humor and darker issues. Made me happy! Friendship always wins.

super vibey. had all the essence of NYC. cant w9 for season 2.

Very good characters, mirror to patriarchy, plot about friends. Does it passed Bechdel Test? I suppose so :)

So well done - this show is extremely engaging while also tackling issues of sexism, racism and classicism in a progressive and productive way. It's also a very unique show in how it portrays female friendships and relationships, and I wish there would be more shows like it for younger women to watch. I'm keeping my fingers crossed for a second season!

The show is narrated with sensitivity and subtleness. Authentic and complex female characters of diverse backgrounds are claiming their place in the world. I loved this series instantly. Lower audience ratings come from users with male names, don't let them keep you from watching it. Believe the critic ratings! <3

Such an easy fun ride rolling up with this ladies. Stunninglly shot. Quintessentially cool.

This show attempts to be genuine but consistently fails in the acting and dialogue writing. It is understandable that they were inspired by 'Kids' but the issue is that there was a problem in translating such inspiration into something fresh that WORKS, and into a compelling T.v. show. Kids as a movie was effective because it was a movie with much shorter screen time than an entire series. This show lacks so many essential elements and feels SOOO out of touch with the Gen Z characters it is trying to portray and target as an audience. the identity of the characters feel very one-dimentional and are so boring, unconvincing and underdeveloped. Not even to mention the soundtrack which is SOOO out of touch with what real youth are listening today, this show isn't doing what it intends to do. it often feels like it doesnt know what it wants to be. The nice elements are the unique story THEMES and some of the direction is ok I don't know anyone my age who would watch this an enjoy it, i wouldn't reccomend it, it seems like an out of touch 30-somethings-year old nostalgia filtered through what they think teens are going through.
See Details