Big Mouth: Season 4
(2020)
Where to watch
Subscription
You might also like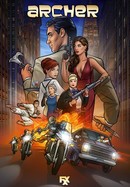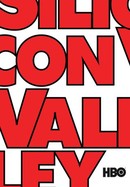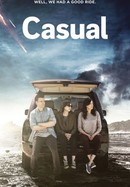 Rate And Review
Big Mouth: Season 4 Photos
News & Interviews for Big Mouth: Season 4
Audience Reviews for Big Mouth: Season 4
Season four was a good rebound after the average season three, voice work stays steadily impressive. This would be a 5/5 but the "Nick Starr" episode just doesn't hit for me luckily a few other episodes are strong enough to hold its own for the whole season.

Needs more monster action

[⭐️74%] Big Mouth's fourth season continues to spread more awareness within teenagers, this time covering anxiety and what that can do to people, whether that is them being afraid to do certain things or changing who they are to please others. Where season 4 is below the quality of its predecessors is that the main plot doesn't seem to have a vision, episodes would cover a huge topic but then pretend it never happened in the next one, instead prioritising other things. You still get a lot of entertaining moments, however the main story didn't live up to the series previous standards.

(all seasons) Boasting excellent voice work (Maya Rudolph is fantastic), great original songs and memorable characters, including personified portrayals of hormones, depression and anxiety, "Big Mouth" tackles puberty in a funny, unique, inclusive and occasionally heart-warming, resonant way. Still, parts of it seem jarringly far-fetched given that the protagonists are 7th graders, some of the supporting characters are rather gimmicky and neither repetition nor quality dips are avoided throughout the seasons.

Mientas las anteriores temporadas eran divertidas por la irreverencia, en esta se enfocan en forzar los chistes más vulgares y sacados del estadio posibles para que los críticos aplaudan el ataque a los más "conservadores", sin embargo, estos chistes en muchas partes ya no hacen gracia.

No pierde su esencia y su camino en el tema de los jovenes, la sexualidad, crecer y madurar.

This was probably the best season of the show. Rating: 65%

Disappointed, not as funny and interesting

Awful did not stick to the orginal story line. Also id call what they did to missy was racist, discovering her blackness? Nothing wrong with wanting to know about your heritage but slapping slutty clothes on her and making her hate her parents? Is the show trying to tell us black teenage girls hate their parents and dress to sleep around at 13?

The show is as good as it ever was, the only critique is when the characters are going to grow up?!