Black Mirror: Season 5
(2019)
Where to watch
Subscription
Buy from $3.99
Buy from $1.99
You might also like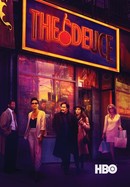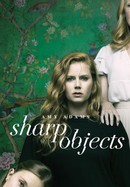 Rate And Review
Episodes
Air date: Jun 5, 2019
When old college buddies Danny and Karl reconnect in a VR version of their favorite video game, the late-night sessions yield an unexpected discovery.
View Details
Air date: Jun 5, 2019
A London rideshare driver ignites an international crisis after he kidnaps a worker from a social media company.
View Details
Air date: Jun 5, 2019
A lonely teen becomes obsessed with a robot doll based on her pop star idol, Ashley O -- just as the real Ashley's life starts to unravel.
View Details
Black Mirror: Season 5 Videos
Black Mirror: Season 5 Photos
News & Interviews for Black Mirror: Season 5
Audience Reviews for Black Mirror: Season 5
This is definitely the weakest season of the show but I think it's still pretty darn good. Smithereens was a bit boring and the kidnappers motives seemed very contrite- they should've made that episode in 2011 when "phone bad" was still a popular talking point (unironically.) Andrew Scott gave a great performance but his character was just f'in annoying. The Miley Cyrus episode was definitely more "PG" than most of black mirror. it honestly seemed like it could've been a Fear Street book. That being said, I think a lot of adult male fans are unnecessarily critical of this episode on the principal that it has "Hannah Montana" in it and enjoy hating on things teenage girls used to like. It was definitely an experimental episode, but Miley's performance was standard and I have a feeling if her character was played by someone else, there would be significantly less vitriol amongst fan reviews.

Cada temporada vem com muita coisa boa!!

This is the worst Season of the 5. I just completed all of them and this is my least favorite. The Miley Cyrus episode is the worst.

The first episode has an excellent concept but set at a painfully slow pace. The second episode is a classic, simple but devastating. The final episode however is a poor effort.

I was surprised (and sort of annoyed) that I found this series so late. The first one I watched was Smithereens. Andrew Scott was amazing. The frantic attempts to connect with Billy Bauer via the very electronic/social media means that Chris hates--brilliant! Also great were the stark differences between Chris's green, lush English countryside, versus Billy's stark, ugly U.S. desert (though it was Spain).

It was bad, bad, didn't like it.

wow in this season my fav is ep 1striking viper its brilliant and one hell of a story. the 2 lead males are now actions stars so cool!

whats happeng with the good and scary histories?.... that sesson was terrible... that is very sad.

I think at this point the show is losing its impact and relevance. Smithereens was frustratingly bad, mostly because it had a great idea and fell apart due to poor direction. It was completely full of holes and poorly acted (with the exception of Topher Grace). Ashley Too was pretty stupid, but I actually kind of enjoyed it and found myself rooting for the girls. I chalk that up as a bad show/movie that I liked anyways (we all have those). I don't know if Black Mirror is going to continue in the seasons forward, but it doesn't seem like it has anything more to say

Black Mirror often hits the nail on the head, but this season is pure mediocrity.