BoJack Horseman
(2014)
What to know
Critics Consensus
It's intermittently funny, but in most respects, BoJack Horseman pales in comparison to similar comedies. Read critic reviews
Where to watch
Subscription
You might also like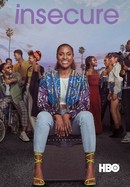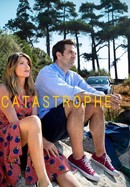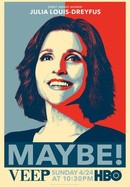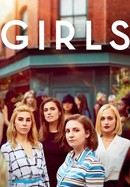 Rate And Review
BoJack Horseman: Season 1 Photos
News & Interviews forBoJack Horseman
Audience Reviews for BoJack Horseman: Season 1
A just-okay start to a show that later turns out to become one of the greatest television shows of all time, Bojack Horseman's first definitely does reach at some interesting concepts and benefits from great voice work from Will Arnett and the other members of the cast, but it it's tonal inconsistency often holds the show back from being truly great.

While it's clear that the team behind Bojack Horseman doesn't realize exactly what it has in its first season, there is still a lot here to love. Season 1 introduces our rich stable of characters and a good deal of clever hilarity. It's not until the subsequent seasons that we are really treated to the full spectrum that is Bojack Horseman, but this introduction serves its purpose as a launchpad for Netflix's best series.

While not the best season of Bojack Horseman, it is still amazing tv. In this season the show seems to be struggling to find its footing and relies on popular tropes seen in other adult animation shows. As you get to the end of the season you can see the show finally start to become its own.

It's better in hindsight when you rewatch. Highlights are Bojack Hates the Troops and Prickly Muffin.

lols you with puns then gut punches you with character development

The characters aren't great people, which I know is the point, but if there's going to be some transformation, I wish it could have happened sooner. Even with all the humor and exaggerated meanness, I didn't have the stamina.

Never seen a show as real and emotional like this. To me, none of the episodes were boring in any way and they all had significance in a way. Just by the first season all the characters and their relationships have grown and I'm guessing they will continue to throughout the show. Truly remarkable first season.

It requires a bit of a push to get into at first, but then the momentum just flows. I very much enjoy the degree of "suspense of disbleif" of how humans and animals coexist, but somehow the show makes it work flawlessly.

Wow... that was bad. It can be witty at times, but the witty writing is crushed by its really lame jokes. It can be empathetic at times, but its empathy is crushed by its trendy cynicism. It can be cool at times, but it's trying so hard. The actual mood of this show is way too similar to the premise: washed up Hollywood types trying to tease and goof about Hollywood lifestyle, and what it means to be washed up. But those are bad things, and it brings nothing to the table to counter its negative attitude except jokes you won't laugh at. Basically the only way you can find this enjoyable is if you have no taste or humor. Your favorite TV show is probably Rick and Morty, and you think you are way cooler in your friend circle than you actually are. No one likes you, because you're a jerk, and you're unhappy because you're depressed. Go to therapy, stop watching TV.

Really strong start to what is shaping up to be a great series! Really love the grounded characters and the smart and witty writing throughout. This feels like a real show, if that makes any sense! Clever humor, emotional moments, and a really important message. Can't wait to view the rest of the show!
See Details