Where to watch
Buy
Subscription
Buy
Buy
You might also like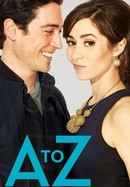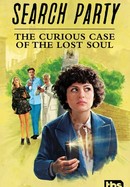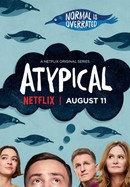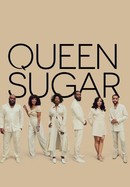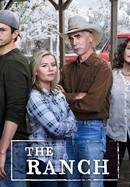 Rate And Review
Broad City: Season 5 Videos
Broad City: Season 5 Photos
News & Interviews for Broad City
Audience Reviews for Broad City: Season 5
The most overrated show in history.

This show is just what has been needed on tv! If you haven't yet had a chance to check it out, do it now!

Abbi and Ilana have done it again and that final episode had me in a ball. These two are ridiculous but everything feels so real.

Garbage. Is the one word I would say suits this show. Two girls who think being ugly and gross are ingredients to being hilarious.

So I was in jail and this came on. You think being in jail, that things can't get much worse. Nope. This made it worse.

Highly satisfying final season with many fun call backs.

Broad City concludes with perhaps its strongest season, giving fans exactly what they want while also being a bit more tender in the presentation. Abbi and Ilana's adventures through millennial-grazed New York are as funny as ever, and while at times one could wish that it was a little more observational and a little less preachy (admit it, the cursory feminism can be grating), the writing is at a creative apex this year. From the premiere episode that's almost completely told through Instagram postings, the show's creativity never diminishes, and there is a melancholy behind the laughter, as we know this pair won't be together for too much longer. Early on this season, it's announced that the two will be going their separate ways, but this arc to the finale is the most emotional the series has ever gotten, and it ends in a cyclic way that really captures the importance of friendship. Broad City will be missed, but with the 2010s nearing an end and many millennials entering their 40s, the show has reached an end both symbolic and logical.

I have been a fan of these talented comediennes and watched every season of Broad City but after two episodes of season 5 I have already turned off the auto-record. Episode one was obviously done on the cheap using their own phones as cameras and the script was woeful. Episode two was almost back to the form of old but lost me at the 'city office' routine, I mean that is just lazy script writing and the acting again was quite bad. I can see why the show was not renewed for another season as the girls have just run out of ideas I think. I do wish them well in the future as they are both great talents, with Abbi Jacobson the stand out and sure for a bright future. Ilana Glazer just continues to go for the cheap laugh and can't help but to over act but she shows promise in some scenes. Best of luck girls, time for something new !!
See Details