Brooklyn Nine-Nine
(2015 - 2016)
Where to watch
Buy
Subscription
Buy
Buy
You might also like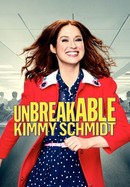 Unbreakable Kimmy Schmidt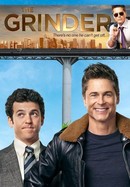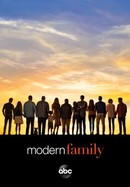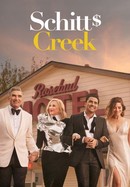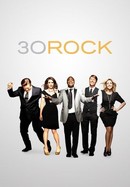 Rate And Review
Brooklyn Nine-Nine: Season 3 Photos
Audience Reviews for Brooklyn Nine-Nine: Season 3
The show has gotten better at using its premise for tension and the story has a nice continuous flow to leading to a pretty good season finale. As the show remains funny it has found a good episodic structure by now.

(all seasons) Underwhelming. Seasons 2 to 5 stand out for actually containing some good episodes - that's not to say that the rest don't have funny moments, not least thanks to the charismatic Andy Samberg (the show's saving grace) or the very memorable character of Raymond Holt; however, the identical premise of all episodes becomes tiring really quick, the humour is often just chuckle-worthy at best, the characters are incredibly one-dimensional and the occasional social commentary mostly feels forced.

[⭐️90%] While not maintaining the same high consistency of previous seasons in certain episodes, Brooklyn Nine-Nine's (2013-2021) manages to massively entertain with its clever gags and humour, as well as character relationships, including an unfamiliar romantic element added in. Just as usual by this shows standards, Season 3 has so many great moments that could fill a 1 hour compilation video.

Season 3 may just be the most funny, entertaining sitcom season we've had in years of sitcoms.

Getting better season after season, Brooklyn nine-nine is the perfect casual show for binge watching. Not a lot of laughs but definitely a great time.

Surprised not the see the Lonely Islanders not showing up yet.

Pros: Love Jake and Amy together Once again, the same hilarious B99 humour and wit Captain Holt… will always be my favourite The penultimate and Finale were standout episodes Some great cameos from the likes of Dennis Haysbert and Mary Lynn Rajskub (Both in 24 which is another great show) Cons: Maybe a little repetitive in some episodes – Danger of lack in creativity Pimento… I just found him annoying haha Overall, I thought B99 S3 was another great season in this brilliant show. I can't say it was my favourite season yet, but I certainly don't see it as a weak season, I did enjoy it. The same witty humour got me in many episodes, most notably Captain Holt's continuous dry jokes and manner. Honestly Andre Braugher is a fine actor and plays Captain Holt brilliantly. Again huge credit to all the cast and crew, Andy Samberg in particular for producing another great season Quote(s) – "Oh, there it is. The shriveled husk of Raymond Holt." – Madeline Wuntch "Look, Gina, is that a talking raisin?" – Captain Holt Rating – 4/5

Without affecting the overall quality, season 3 began to develop into the emotional lines between the characters. While maintaining short stories, it also began to develop into middle length police and bandit stories. To some extent, it reminded the audience that it was still a comedy about the police, and there would be realistic factors involved in the gags.

Just as good as season 1 and 2.

The last few episodes of this season are amazingly well put together and were actually quite intense. This show is now able to pull off some more serious aspects among with the hilarious over the top humour. There still hasn't been one episode that hasn't been great.
See Details