Brooklyn Nine-Nine: Season 4
(2016 - 2017)
Where to watch
Buy from $1.99
Subscription
Subscription
Buy from $1.99
You might also like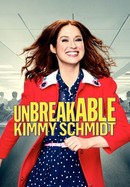 Unbreakable Kimmy Schmidt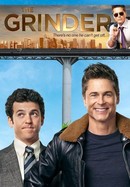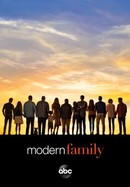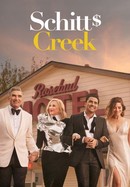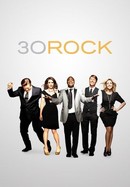 Rate And Review
Brooklyn Nine-Nine: Season 4 Photos
News & Interviews for Brooklyn Nine-Nine: Season 4
Audience Reviews for Brooklyn Nine-Nine: Season 4
(all seasons) Underwhelming. Seasons 2 to 5 stand out for actually containing some good episodes - that's not to say that the rest don't have funny moments, not least thanks to the charismatic Andy Samberg (the show's saving grace) or the very memorable character of Raymond Holt; however, the identical premise of all episodes becomes tiring really quick, the humour is often just chuckle-worthy at best, the characters are incredibly one-dimensional and the occasional social commentary mostly feels forced.

Best season yet. What I liked the most is seeing Capt. Holt being just as crazy as everyone else and it started to be normal. The nine-nine changes your life forever!

[⭐️87%] Brooklyn Nine-Nine's fourth outing takes us to uncharted territory, beginning the season with Jake and Captain Holt in hiding, making for more hilarious moments in a new environment. The season also ends in a way which allows season 5 to take this show into more untouched areas to pursue. This change in environment creates for a unique part of the entire show and freshens it up instead of staying concealed at the precinct. Besides that, Season 4 also returns to what it does best and doesn't disappoint giving us some of the best episodes in the entire show.

Unlike most fourth seasons, this season really deepens into the main themes of Brooklyn Nine-Nine, with humour, touching moments, and probably one of the most memorable seasons there are to date.

B99 starts moving from sitcom to serious woke politics - would have been ok if it was funny, but it wasn't. See superstore for how to cover woke politics in a lighthearted and funny way.

As usual, this season of B99 delivers its usual wit and humour that I have come to know and love. Some interesting story arcs have kept the show alive and prevented it from losing origianlity and focus. I'm having a great time with this show, it's absolutely hilarious and can't wait for S5 Quote - "I assure you, my Mother's not a vibrator" - Captain Holt Rating - 4/5

While maintaining the overall level of comedy, Season 4 took a further operation in the real plot, not only the turbulent reversal, but also the most common operation of the drama series. Probably from this time on, what the audience liked most about the nine nine was not only the initial attractive laughing point, but also the characters themselves and the development between them.

Season 4 is great! The Coral Palms plot with Jimmy Figgis is the best plot in the whole series! Compelling and still funny, its great!

This show jumps the shark at the start of season 4 and afterwards only has a glimmer of its former self here and there.

9.4/10 Just as good as the previous season, it might even be better. There is so much more to these characters now and the way this season starts and ends was magnificent. I can't get enough of this show, even the filler episodes get better each time.