Brooklyn Nine-Nine
(2020)
Where to watch
Buy
Subscription
Buy
Buy
You might also like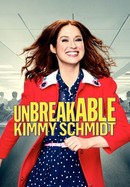 Unbreakable Kimmy Schmidt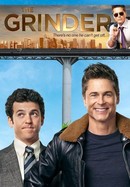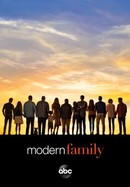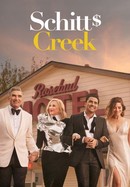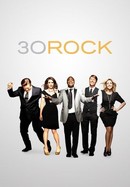 Rate And Review
Brooklyn Nine-Nine: Season 7 Videos
Brooklyn Nine-Nine: Season 7 Photos
News & Interviews for Brooklyn Nine-Nine
Audience Reviews for Brooklyn Nine-Nine: Season 7
What happened? Used to love this show but this season was straight up boring.

Such a fantastic show, I wish it wouldn't end

Brooklyn nine-nine last season is possibly the best one at the moment. This season was considerably better than what I expected. The characters are extremely lovable and charismatic than ever. The development of Jake and Amy is considerably better than others seasons. In comparison with the season 6, the squad is relatively interesting and exciting to see. I love the new characters and the retune of others. Not only that, I think it was good decision for the show. Besides the humor and the jokes in this season are totally assertive in a way is funniest than last season However, the only downside of this season was how short it was and it's a bitterly disappointing season, the seasons are getting shorter and shorter.

A fine sitcom – occasionally very funny but mostly just decent background entertainment.

Still not a singe weak episode in sight seven seasons in, that's impressive, whilst shorter I still enjoyed each episode as much as usual.

(all seasons) Underwhelming. Seasons 2 to 5 stand out for actually containing some good episodes - that's not to say that the rest don't have funny moments, not least thanks to the charismatic Andy Samberg (the show's saving grace) or the very memorable character of Raymond Holt; however, the identical premise of all episodes becomes tiring really quick, the humour is often just chuckle-worthy at best, the characters are incredibly one-dimensional and the occasional social commentary mostly feels forced.

Uff, just one more season

Awesome season, a cliffhanger at season 6 and it did it justice in season 7, awesome ending and as well an interesting heist :)

[⭐️82%] Whilst still including many of its fun moments thanks to the characters fantastic energy and chemistry, Season 7 of Brooklyn Nine-Nine felt like it was running on fumes at times as there felt like a lot of repetition from previous episodes in the show. This season awkwardly introduces what seems to be a one-off character in Debbie, however as the season progresses she appears multiple times and sticks out like a sore thumb amongst our main squad. You can really sense a real decrease in quality over the course of Season 7 with many mediocre episodes, however there is still enough fun throughout to satisfy.

Thou shall be awarded thy Emmy for thou amazing season.
See Details