Where to watch
Buy
Buy
Buy
You might also like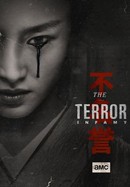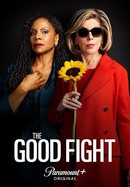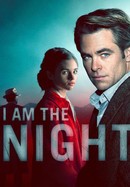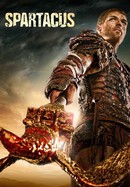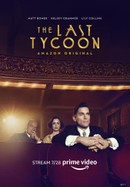 Rate And Review
Channel Zero: Candle Cove Photos
News & Interviews for Channel Zero
Audience Reviews for Channel Zero: Candle Cove
Not bad, gives a cool fuller story to the candle cove creepypasta. the tooth guy made me very uncomfortable though and it was kinda slow paced

Season One, Candle Cove. Even though this feels like Stephen King's excellent novel, "It" (better than any filmed version), there are some seriously creepy jump scares/scenes. Performances are top notch, all looks great. Good horror, I'm watching more!

It starts with incredibly unsettling promise. But after a few episodes, Candle Cove begins to become less unsettling and more cumbersome to sit through as the slow narrative progression, bizarre character choices and reveal turns this first season of Channel Zero into one of the not-terrible-but-mediocre M. Night Shyamalan films that isn't as scary as it just bizarre. Some good acting from some of the main actors --particularly Fiona Shaw-- but lead actor Paul Schnider has such an understated mumbling presences that his performance comes off as hollow and uninterested. Sprinkled with some partially unsettling imagry, a few neat mini-twists and it all adds up to this first season of Channel Zero being, well, not terrible but not great either.

Though Candle Cove doesn't quite reach the staggering heights of later seasons, it's still a chilling, creepy, and disturbing introduction to one of the best horror anthologies on television.

You have to watch it. And then watch it again. And then a couple years later watch it again. Amazingly creepy.

Entertaining at the beginning. Incredibly slow from episode 3. Not much happens.

As an avid fan of all things horror, like the kid's eyes staring at the screen as Candle Cove played on their television, I couldn't keep my eyes off the screen as the story unfolded. I joke that Don Mancini is taking over the horror genre, being the supervising producer of the show, everything he works on is gold. The creepy atmosphere hits you from the very beginning, the blurred lines between reality and fiction puts the audience on edge as the past and present collide. The character's motivations and reasoning for doing things are unsettling. The over use of scary children in horror these days had me a little worried, but that worry was quelled with the main terror being the adults working behind the scenes. The way the crew decided to go between the past and present was reminiscent of a piece of Stephen King's work. All in all the show is a masterpiece keeping the audience wanting more.

If you are an 80's baby, or even older than 28 you should understand how brutally on point Candle Cove (the first season to one of few enjoyable stories of horror on the television) was with our childhood. I grew up with oddities such as Gumby, Eureka's Castle, Pee Wee's Playhouse, Fraggle Rock and Skinamarink T.V. - this show had me hooked after the first episode. I was frantically searching and impatiently waiting for every episode after. I cannot even begin to understand why everything that is good on cable t.v. never lasts! You wonder why people continue to resort to other forms of entertainment. Amazing peices of work such as My Name Is Earl, Salem and of course...Channel Zero have not lasted to their full potential, yet we still see these talentless peices of doo doo that I don't even need to mention, cuz' you know what I'm referring to. Father Time needs to do something about this B.S. or step aside with the rest of the old wealthy white men and make way for the next generation.

The season is without a doubt strong more than halfway through the season as it keeps steady pace, welcoming performances, and effective scares along with perfect atmosphere, but come the last few episodes, the show seems to get stuck in a rut of on and off with pretty much everything that made it great in the beginning. 6.2/10

I love this show. I love that they take risks and give us something enjoyable that we've been missing in horror movies.
See Details