Where to watch
Buy
Subscription
Buy
Buy
You might also like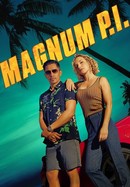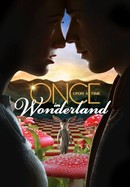 Once Upon a Time in Wonderland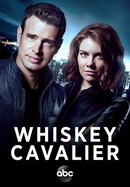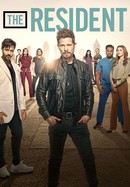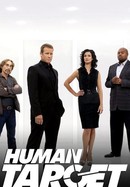 Rate And Review
News & Interviews for Charmed
Audience Reviews for Charmed: Season 1
When compared to original it was not worth watching. If you have never seen the original it is something to pass the time.

One of the best Epic reboot of all time ♥️🌟👌🥰♥️👏

I have no idea how this show keeps getting green-lit for more seasons, it's so bad.

Why God Why?!?!? It was afwul.

I wish it had continued for a 5th season. Ending with 1329 Prescott street. The original Halliwell manor. OMFG! That would have made everything so much better. So worth watching! Too bad it got cancelled right as it got better. Different from the original because it's a different universe. Like what happens in the marvel universe. If you've ever watched the flash or arrow. Too bad it got cancelled right as it was getting better though. Sad face 😔

I loved the OG season and I loved this reboot! It was able to give us the magic of charmed while being current. I can't believe it's ending, we need to see them meet!

Black-washing is as bad (and hypocritical) as any other washing. This show is out of line and not even comparable to the original one. If you think this crap is innovative and progressive cause they remake a classic using black/hispanic people to give someone some sort of "representation", I suggest you take your brain and flush it down the toilet: you wont need it much. There are a lot of shows (made in the '90/early 2000) with other ethnicities who represent well other styles of life. You just havent watched it cause you werent probably born yet or too young to even realize their existence. But, hey-- some people only know how to complain without putting any efforts so... what can I expect. This show is still crap.

Wow, very progressive CW show. 3 different race sisters. It shows a strong woman don't need a single man in their lives to have to feel complete, she can have 3! Triple the girls baby daddy shows women can have their cake and eat it too. 3x the child support payments, awesome right? Like a single father will have diminishing returns on child support but 3 different dads will have max child support for each one. Totally CW for you, strong independent women who just need different men to give them money to live.

I was a huge fan of the original charmed that ran from 1998 to 2006. When I heard they were making a new version I was hesitant to give it a chance. This show, and I mean all of its seasons so far, are merely a good time passer. Something to watch while having dinner or something to have on in the background while working on a puzzle. It does not compare to the original in the slightest. Firstly, I find there are far too many first-world problems for a show that is supposed to be about witches and magic. Secondly, the lack of species is frustrating. We have only one episode where there were more than just witches, whitelighters, and demons. Thirdly, I find the sisters have identical personalities which annoy me. I loved that in the original the sisters had different personalities and the sisters would have different reactions to the same situation. In this version, Macey Mel and Maggie have the same personality.

A crappy version of the original. I was willing to watch it as something totally different from the original. I gave it a chance as a witches' show. But it's simply badly done and written. I can't describe how bad it is. Cancel it already.
See Details