Council of Dads: Season 1
(2020)
Where to watch
Buy
Buy
Buy
You might also like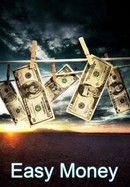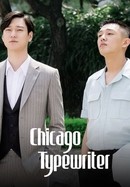 Rate And Review
Council of Dads: Season 1 Videos
Council of Dads: Season 1 Photos
News & Interviews for Council of Dads: Season 1
Audience Reviews for Council of Dads: Season 1
Personally I loved this and gutted it's not renewing. Thought they did the multi-cultural thing really well without ramming it down your throat. If you liked Brothers and Sisters and This is us you'll like this too. But wouldn't tell anyone to watch it as you'll get mad you don't know what happens to Larry. 😭😭😭

A "good show" that should trigger the minds of the viewers how "older males" can council children who are without "Dads." Reaching out to help your neighbors, what a marvelous change could be made in this world.

I like this show. Hope it gets a chance to mature with future seasons. Agree will benefit from slowing into the storylines so viewers get to know the time, place and intimacy of characters. Would like to see less use of what feels like Reactions to events, which when repeated by several characters seems written in rather than character generated. Instead, bring us more Responses that give humanly nuanced expressions of anger, declarations of independence and joyful, celebratory moments. Again, slowing and deepening, rather than so much, so fast; like scenes are playing almost on fast forward. I love the marshy Savannah setting and the understated use of regional trills in certain actor's dialects. Like in its cousin adult soaps THIS IS US and A Million Little Things, the acting is solid and story has potential. I like the diversity of characters. Broadens and freshens reality, presented simply as backstory, no fanfare, just part life and the fabric of personal relationships.

Great cast and interesting story line. Like the idea of a council of friends to help the family as they learn to live without their dad and husband. Will be interesting to see how the family and council continue to connect as the kids get older.

I really wanted to like this show but the only authentic interesting storyline is Luly's and Theo's (not the Anthony twist just the fact that she was adopted). I hate how forced these LGBTQ storylines are they always make the minorities play the lesbian and gay roles. I had come to accept the only two black men in the show as a couple but to make the token Asian girl a lesbian come on. I also hate how underrepresented black women are in the arts. Maddie, Michelle, and Sharon are all mixed raced. Pros on having Lindsay and Luly's adopted mom representing the culture.

it started off a bit predictable and superficial ... however, each episode gets better and better. The last 3 we watched in our home, we were in tears, sitting on the edge of our seats, praying for things to be ok for each of the family members and their "Council of Dad's." The show has now truly imbedded itself in our hearts and we hope it gets renewed and has the chance to gain more followers and truly flourish.

I LOVE this show! It shares the lives of real people representing/addressing things like adoption, the trials and tribulations of relationships, being biracial, transgender, homosexuality, cancer, death, teenage rebellion, unconditional love - you name it! Are some things predictable - sure. But, I'll take those exceptions considering all I get in return!

I have watched the first six episodes. The premise of the story is interesting and the actors are good. But for me this is trying too hard to be another 'This Is Us' show. The show is extremely heavy handed with the social issues and seems to be more about hitting all the check boxes than about real story. And frankly it's over dramatic and does not come off as real life much at all.

The writers of this show need to relax, they don't really develop any of the characters and try to fit in ways too many story lines! They should consult with Dan Fogelberg who really knows how to develop a story

They covered far too much 'water under the bridge', turning the clock forward far too fast. I am barely getting acquainted with the characters. I've decided to not follow CODs anymore because of the lack of morality, the abject approval of homosexual lifestyle and their issues. It was an interesting concept and the three men could've helping the primary family navigate through disastrous waters without the two men in bed scene.
See Details