Creepshow: Season 1
(2019)
You might also like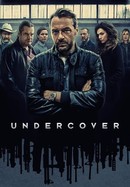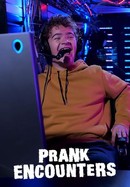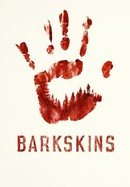 Rate And Review
Creepshow: Season 1 Videos
Creepshow: Season 1 Photos
News & Interviews for Creepshow: Season 1
Audience Reviews for Creepshow: Season 1
Season 1 is really good. Something happened though and season 2 was terrible. I'm totally bummed because creepshow movies were some of my favorite growing up in the 80's. 1 captured this but 2 did not, lame and forgettable

Definitely not doing justice to the creep show movies!

I only watched the Holiday Special but I thought it was great! Unique, campy and super fun.

I only seen this show once and I think that I would probably not reccomend it to anyone. I went with 2 stars for this show, and I thought that it was alright. I don't think that it is anything like the movies, that I am a fan of. These episodes are geared at a younger crowd and Idk if it was really my thing. It tried I guess and if you are a fan of the movies you may be a bit disappointed by this show. Not much to say about it but it passed the time and I thought that it was alright.

This show is complete cheese but it's great. They get some solid actors here and there but if you remove their fees, each episode is done on like a 150k budget it looks like. It kinda makes it better. I love it

Most episodes were pretty great!

Shudder's "Creepshow" Premiere Pays Tribute to Original Film and Forges Fun New Surprises

Awesome! The creepshow tv series is short but respectfully like the originals while being unique on its own.

Shutter revives the Stephen King, George A. Romero horror anthology Creepshow as a limited 6-episode television series. Season 1 features 12 stories (2 per episode) of werewolves, ghosts, monsters, and cursed objects. And a number of big name actors guest star, including Tobin Bell, Jeffrey Combs, DJ Qualls, Tricia Helfer, and David Arquette. Additionally, several members of the cast and crew from the original films return to contribute, such as Stephen King, Tom Savini, and Adrienne Barbeau; making for a nice passing of the torch/seal of approval. Also, the comic book motif from the original film is brought back and used especially well to transition between and set-up each story. However, some the CGI effects aren't so good and a couple of the stories fall flat. Still, overall Season 1 of Creepshow recaptures the macabre humor and fiendish chills of the cult film.

All Hallows Eve was the only one I thought was a decent episode.