David Makes Man: Season 2
(2021)
You might also like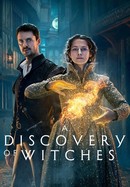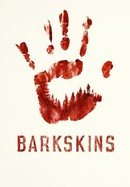 Rate And Review
David Makes Man: Season 2 Photos
News & Interviews for David Makes Man: Season 2
Audience Reviews for David Makes Man: Season 2
Episodes 1-8 are outstanding but the edge is gone in 9-10. It's unrealistic, like one long epilogue instead of continuing the raw story. Having multiple personality disorder just isn't this neat and therapy just isn't this simple. I highly recommend season one and most of season two but the end is disappointing. Maybe there's more to come. It feels like the author is telling us instead of allowing us to experience.

I do not like the sudden jump to adulthood. We were just introduced to David, his family and friends in the first season. All of the characters from first season is why we loved the show. Their stories weren't fully developed and now we're introduced to an adult cast that limits the screen time of the original cast. Bad choice. It's hard to connect with adult David, as he doesn't seem much like young David, except in hue. This transition was poorly done. Not sure I'll continue watching if the characters that made me an avid fan of the show reclaim the majority, if not all, of the screen time.

Enjoying it so far and curious about how it will end. Adult David is more quirky and uncomfortable than I would have expected. Young David had his anxiety for sure, but there were times when he seemed honestly relaxed and joyful. I'm glad that we still see the younger characters in the flashbacks.

Season 2 of David Makes Man so far is TERRIBLE!!!...It has really hurt the story by having them aged up into their 30s and we have no closure on Davids friends storys as well. I also feel this adult Davids flasbacks are also a little too cooky. I was so looking forward to season 2 but it's going to be a pass for me the writing went too far off base of what we fell in love with in season 1.