Deadwood: Season 1
(2004)
You might also like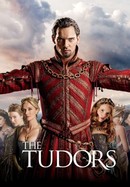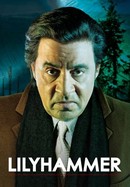 Rate And Review
Deadwood: Season 1 Photos
News & Interviews for Deadwood: Season 1
Audience Reviews for Deadwood: Season 1
This series just kicks ass all the way around. It's unashamed of anyone and just gives it to you straight up with no apologies. Not for the weak minded or safe space types for reality might kill them.

Perhaps there's no one else who can pull off a hat carrying a badge like Olyphant does and yes, that includes every single one. Givens maybe suave, but Bullock punches harder.

Timothy Olyphant acting was awesome and I really liked him. Season 1 was Perfectly crafted and showed me a beautiful golden mine city - "Deadwood".

In the long run Deadwood simply has too many routinely boring episodes.

Wow. I don't know why they cancelled this show.

Excellent series. What you're looking for.

The first season of Deadwood was a finely crafted period piece, with intense performances from Ian McShane and Timothy Oliphant. There was a scene in one of the later episodes where Ian McShane goes on a long monologue while getting a BJ that was pretty amazing. I also thought Brad Dourif and Robin Weigert were great, even out-acting the leads at some points. There were some moments when things tended to drag, like when they would have dinner or drink coffee, even though I know this is to set a mood and atmosphere, like we're watching everyday life back then, but I hope the next seasons cut down on this.

Para ser basada en la vida real es una gran adaptación con unos personajes muy bien definidos y un gran papel de Ian McShane

The show started off great, but then slowly got more and more boring (to an extent). It was still a very very good first season, and the premise has so much potential, I just hope they're able to realize that in seasons 2 and 3. The characters are interesting, namely Ian McShane's Al Swearenger. Imo the show neds more violence and conflict, and at a faster pace... the pacing of the first season was bad.

ONe of the greatest television sEries to ever grace the airWaves. Stands toe to toe with the wiRe, The americans, and The WeSt wing - or whatever your top tv shows of all tIme may be - this is not to be missed.