Defiance: Season 1
(2013)
Where to watch
Buy
Buy
Buy
You might also like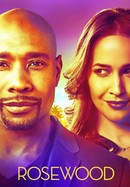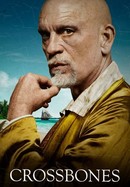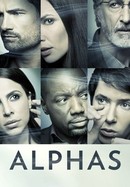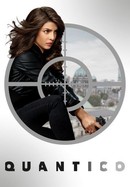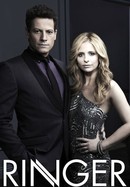 Rate And Review
Defiance: Season 1 Photos
News & Interviews for Defiance: Season 1
Audience Reviews for Defiance: Season 1
It was good enough to watch, but there is definately some problem with narration and plot. Characters are likeable.

כל כך חבל שסגרו את הסדרה הזאת

Too many characters, no focus, dialogue is 50% gibberish, Maralyn Manson has his own alien race, sound effects are at deafening volume, & I couldn't even tell you what the plot was.

This sci Fi series was very creative. A lot of detail went into the back story. The plots were complex. Many intriguing characters including multiple aliens. Likeable leads. However, there was always a little too much violence. Several main characters were nasty psychopaths. Season one is the best of the three seasons and perhaps the only one worth watching. Not for kids.

Although hampered a bit by budget constraints, Defiance quickly develops its own identity and brings complex and dynamic characters and stories to the table in a very compelling and interesting show that occasionally reminds me of Farscape and the glory days of the Sci Fi channel.

So far so good. The acting is surprisingly ace for a Sci-Fi, the alien races are really well done and there's nothing too cringey going on (cringe often seems to sneak into Sci-Fi). I also love Graham Greene, he's one of my favourite actors. I'm sticking with it.

This series has a 90s sci-fi vibe to it, and I mean that in a good way! It's sorta like Stargate SG-1, Farscape, Star Trek TNG, and Firefly all rolled up into one. The series takes place in a post war ravaged earth, where aliens and humans struggle to survive in a world of violence and deadly politics. And it's all set to the great soundtrack of Bear McCreary ( the musical talent behind the BSG reboot soundtrack). If you're a fan of the sci-fi genre this show will probably hit the spot for you. It's HEAVY on the sci-fi. I'm talking alien languages/slang and customs, distinct alien species, and funky costumes. If you're looking for sci-fi, well, this show has it. Overall, the cast is pretty strong, with the weakest performance coming from Julie Benz as Mayor Amanda Rosewater. Grant Bowler (Nolan), Stephanie Leonidas (Irisa), and Tony Curran (Datak) are the standout performances for me. As I heard mixed reviews about this show, I was hesitant to watch it. But, man, am I glad I gave it a chance.

Defiance is the type of show that I have been waiting on for years. It's a true sci-fi show, that isn't horrible. Although the different species can be hard to remember, or even follow sometimes, it's worth getting into. I watch it religiously!

It's so kitsch it's giving me shivers. Series like that who take themselves seriously with those crappy cgi effects can only be targeting a stupid auditory. I just can't stand this.

I just finished Binge-watching both Seasons 1&2 and the first 3 episodes of S3 so that is what this review is based upon. I will start by saying OMG this show is Phenomenal. I had nothing to watch since GOT ended and I decided to watch this and thank God for that bc this show killed it in every area. I will start with the story it takes place on Earth in the year 2046 after multiple alien species landed years prior and centers upon Nolan and Irisa in the Town of Defiance. The story is simple but gets even better as time progresses. I will now talk about the cast which is in my opinion the best part. I will credit the 2 best actors in the show that being Nolan played by Grant Bowler and my favorite character Datak who is played by Tony Curran both are astounding actors. I will also say that all of the actors and actresses did an Amazing job of keeping the story engaging. I will now movie onto the action which I will say is sometimes a tad corny but the majority of the time it's Insanely Epic. I would recommend this show in a heart beat and S3 is so far the Best season yet. F.Y.I one of the main villains in S3 called General Rahm Tak who is played by Lee Tergesen is an absolutely mind blowing villain who is now probably just after 3 episodes my favorite villain of any television show to date. Go and Watch this show Now lolz.
See Details