Defiance: Season 2
(2014)
Where to watch
Buy
Buy
Buy
You might also like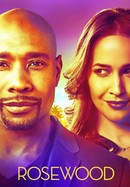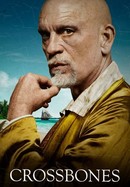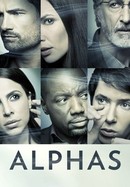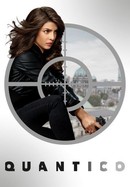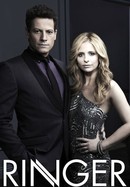 Rate And Review
Defiance: Season 2 Photos
News & Interviews for Defiance: Season 2
Audience Reviews for Defiance: Season 2
Much, much better than the first season. Lot's of character developement. I really liked how this season focused less on Nolan and Irisa and gave more room for development for other characters. I am writing this after watching also the 3rd season and I can say that this is the best season of the whole series.

The storyline is still interesting but the violence escalates and becomes horrific. Was that really necessary. The murder of one of the main female characters is a huge turnoff. I kept telling myself no more, yet I watched it.

Season 2 was infinitely better than season 1. Now that the story lines and background have been hacked out, we're able to see more. The CGI team got better funding CLEARLY, as did the makeup department. Everything looks at least 50% smoother than before, and now we're a part of this world. Never ceases to keep me interested.

I just finished Binge-watching both Seasons 1&2 and the first 3 episodes of S3 so that is what this review is based upon. I will start by saying OMG this show is Phenomenal. I had nothing to watch since GOT ended and I decided to watch this and thank God for that bc this show killed it in every area. I will start with the story it takes place on Earth in the year 2046 after multiple alien species landed years prior and centers upon Nolan and Irisa in the Town of Defiance. The story is simple but gets even better as time progresses. I will now talk about the cast which is in my opinion the best part. I will credit the 2 best actors in the show that being Nolan played by Grant Bowler and my favorite character Datak who is played by Tony Curran both are astounding actors. I will also say that all of the actors and actresses did an Amazing job of keeping the story engaging. I will now movie onto the action which I will say is sometimes a tad corny but the majority of the time it's Insanely Epic. I would recommend this show in a heart beat and S3 is so far the Best season yet. F.Y.I one of the main villains in S3 called General Rahm Tak who is played by Lee Tergesen is an absolutely mind blowing villain who is now probably just after 3 episodes my favorite villain of any television show to date. Go and Watch this show Now lolz.

In the end I enjoyed this more than the first season. It started off quite slow and I was thinking of giving up but I'm glad that I stuck with it because the last four episodes were very good. I enjoyed Stahma becoming the crime boss and giving Datak a run for his money. Let's hope they can keep improving the show.

such a great show. HURRY UP WITH SEASON 3!!! :)

Fantastic show! This show deserves a third season!

"Defiance" sets itself apart as more than a post-apocalyptic story, adding in witty banter, suspense, action, and a hostile frontier feel, thriving with alien species, carefully crafted lore, and interestingly exotic languages. "Defiance" is worth the watch, and worth a few more seasons.

Great series. Season 2 was incredible.

Season 1 was good, but season 2 knocked it clear out of the park. It was like the show finally hit it's stride toward the end of season 1 and then bolted out of the gate this season. It's an impressive mix of finely crafted stories, anchored by brilliant performances and dazzling special effects. I'm truly amazed at the improved visuals this season and what they were able to accomplish on a television budget. Hoping for a season 3.
See Details