Delhi Crime: Season 1
(2019)
You might also like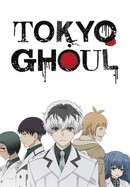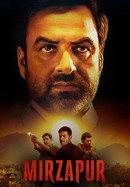 Rate And Review
Delhi Crime: Season 1 Photos
Audience Reviews for Delhi Crime: Season 1
This series is very hard to watch as we are forced to relive the horrors of the Nirbhaya rape case that shook the world to the core. The episodes will wring a full range of emotions out of you, including terror, despair, rage and elation. Bollywood movies fantasize about Robocop heroes that smash through walls and wipe the floors with villains, as a representation of the ideals that their own failed real-life police forces should have been. This series shows the alternative is possible - sincere, determined hard work by cops, following the law and order - leading to iron-clad convictions and the delivery of justice. It is very heartening that the series makers tried very hard to stick to the real case facts, and mirrored their characters on the real heroes that brought these animals to justice. These law enforcers showed the world that even in the deeply corrupt sub-continent, it is possible for justice to be served swiftly, without fear or favour. In terms of pacing and shooting, this series is no less exciting than any police procedural drama from the west. Every episode is tension-filled as you silently and fervently wish for the police to succeed in seizing the suspects. It is also interesting to see the psychology of the good and bad guys explored carefully, instead of a robotic telling of facts. We get a glimpse into what makes all these folks tick, showing that nothing happens in a vacuum and that everything begins from a place of deep conviction.

Excellent, excellent show. A brilliant, haunting, and fascinating look at the infamous 2012 Delhi rape case. It really brings the whole situation to life with excellent performances from the police officers, who portray an underfunded department swamped and attacked from all sides of society. The three-dimensional portrayal of the rapists is fascinating as well, and the five day hunt to track them down is thrilling and impressive in how quick it was. Everyone should check out this show, Indian or not. It's without a doubt the best Indian TV show I've seen and 100% deserves its Emmy!

'Delhi Crime' is not a perfect series: the level of blood and gore is disturbing and there's just no denying that it shall especially shake the patriarchal sentimentalities. But at the same time, there's just no denying that it is an unpredictable thriller, gripping and moving I'm equal measure. Shefali Shah, Rajesh Tailang and Rasika Dugal star in main roles in this beautifully important web show that's a masterclass on how the world works... visually.

It's take on the witness is awesome. But then it's just BASED on true events.

The best true crime series from India. Simply outstanding. Kudos to the casting director and the line producers for giving us such a convincing Delhi show.

Good police procedural. Leave it to Netflix to make the heinous crime on which the series is based the result of income inequality & toxic masculinity.

Detailed research, powerful portrayals, great direction. Highly recommended

A masterpiece. At last, a Crime TV show that focuses on the police work instead of showing each private life. And they are not smoking or drinking all the time. and the social analysis (patriarcal system, women conditions, police work conditions etc...) A masterpiece in the genre.

Amazing show. Felt gosebumps while watching it. Great star cast. Great depiction of the efforts of Delhi police to catch the culprits. Must watch show. God bless your soul Nirbhaya.

Delhi Crime is one of the best indian Netflix show i have seen in recent time, it's a gripping, shocking, very impactful.