Do Do Sol Sol La La Sol: Season 1
(2020)
You might also like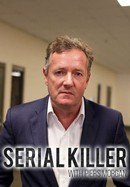 Serial Killer with Piers Morgan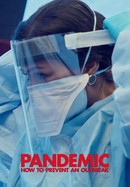 Pandemic: How to Prevent an Outbreak
Rate And Review
Do Do Sol Sol La La Sol: Season 1 Photos
News & Interviews for Do Do Sol Sol La La Sol: Season 1
There are no critic reviews yet for Do Do Sol Sol La La Sol: Season 1. Keep checking Rotten Tomatoes for updates!
Audience Reviews for Do Do Sol Sol La La Sol: Season 1
I liked a lot this series. The final it s a bit odd and difficult to understand but in my opinion it adds a nostalgic note to the entire work that makes sense. The actors are very good the direction is a bit overdriven on the comic side sometimes but in my opinion in the right way almost like to a imitate a manga, with taste. I think it s really worth watching (not a binge probably but sure something to really pay attention to).

Beautiful story. The main lead has perfect chemistry. All other cast played their role so well too. Rewatching it for the 3rd time.

The show starts out really nicely and is colorful and beautiful to watch. Apart from some lacking emotion in certain situations the plot unfolds quite nicely up to about half of the show. Which is where eveything starts to get messed up and not in a good way. The storyline jumps from misfortune to fortune for no clear reason. It makes no sense. Furthermore, the final episode was so disappointing. Firstly, randomly throwing in a cliché illness and killing off the male lead. Then, instead of following through with that they miraculously revive him without any ecplanation and the female lead (who has apparently suffered for 5 whole years from his loss) takes him back without feeling betrayed or anything of the sort. It really just ruined the lovely show it could have been. Such a shame.

The series is creative enough to pass as an entertaining show. Loved specially the classical music involved in the drama . The theme of the power of music is present. Now concerning the plot , it's acceptable until the final episode. At the end everything becomes so " cliché" and ridicule to the point of absurdity. All the lessons and values taught by the series crumble with a pathetic finale to a semi-mediocre love story .

Best korean romantic comedy ever. A quality drama for sure . Diving into multiple themes aside from romance and comedy , such as , musical and mystery themes . With each branch written and executed to perfection by the writer and actors respectively . It also gives the viewer a sense of warmth , positivity , love , hope and faith which we all need especially this year . Therefore , It's a very highly recommended drama !