Dragon Ball Super: Season 1
(2015 - 2018)
You might also like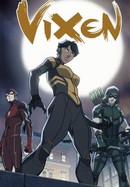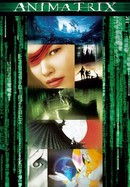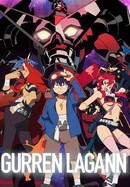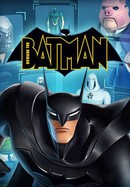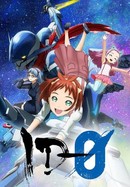 Rate And Review
Dragon Ball Super: Season 1 Photos
Audience Reviews for Dragon Ball Super: Season 1
Watch the movie. The animation in the series is beyond garbage.

Si se califica de manera objetiva la serie es muy buena, sin mensionar que la calidad de la animacion en general es muy buena, tiene sus bajones pero tambien pasaba con Z, tiene sus escenas que no vienen al caso como la pandilla de pilaf interrumpian momentos epicos de la saga de black, otra de las escenas fastidiosas eran los bailesitos estilo seilor moon de ribriane, , de resto en general es muy bueno

a very silly and weak beginning story, which doesn't reach Dragon ball z level, in addition to a bad soundtrack compared to the old series, and of course a very bad animation.

It is such a joy to remember the original series so fondly and then new content comes out and it is equally as good. I feel like the characters really flesh out in this series. you knew goku was battle obsessed and vegeta was a battle genius but that really solidifies here. you also get tons of new traits. goku being a grandpa is the cutest and vegeta really gets into his character of dad and prince of all sayains here. I loved it all the way through. I cant believe the rating on here is so low but these characters and this story line are so close to my heart. its nice to have something resembling a better world in 2020! couldn't recommend it at a higher level!!!

Goku is shown to be overpowered for the moment which later is shown to be a big disappointment in the tournament as he's not even as good as the best warrior of the twin Universe 6 and far low in potential than their Saiyans.

Well i did like some parts but over all it wasnt good the animation sucked and it had really dumb faces Just watch the Battle of Gods movie

The hairless cat god, Beerus, awakens and schools Goku just the way he likes it.

It's not good. It doesn't even look good. It scrapped the traditional Z animation with some soulless, bright and colorful garbage and hired a shit load of animators who don't have any idea what the characters should look like. Other than that, it doesn't take its self seriously, sometimes that can be a good thing, not here. Akira is just trolling at this point. If you've watched Z and ball, you know most of anything they present here makes no sense. It's anti climactic, there's never any threat, it recycles the same concept 3 times, (tournament), the action sequences suck, no tension. It's just so bad. It's unbelievably bad.

Full Series SPOILER-FREE Review @ https://wp.me/p7N9MN-2sp Season Rating: C "This is the tough bit ... These arcs are awfully bad. The animation is horrible, especially in the second arc which at the time, was a major cause for concern because no improvement was being made. While Beerus x Goku has its good moments, Goku x Frieza is one of the biggest letdowns in the entire Dragon Ball history. Besides that, these arcs basically repeat the movies, so these are almost 30 episodes which we already know what is going to happen. However, I encourage NOT to entirely skip these episodes. While I agree that watching the films is a much better way to go through these arcs (the movies' animation is beautiful), the series does a good job of fixing some of the films' minor issues. The characters receive the backstory they need to justify some of the movies' plot points which feel "out of nowhere". Overall, these are definitely the worst arcs of Super, but it is possible to avoid the suffering by watching the films instead, while also watching some of the setup episodes of each arc, in order to understand the movies' plots."

The decision to redo the film "Battle Of Gods" in the form of TV show episodes is something that baffles me. There is no need for that. Everyone who knows Dragon Ball or will even care to watch the new series has undoubtedly already watched the film so spending a whole season broadcasting something we already watched as new & changing aspects that were perfectly fine in the film is ridiculous. Moving on to the actual episodes, the voice acting is good (dubbed version) but the animation was all over the place. At some points it was on a professional level & the next on a kindergarten level. This was especially evident during the battle sequences, bodies out of proportions, non-detailed faces, long shots that didn't even bother creating a face at all. It's almost laughable.