Duncanville: Season 1
(2020)
Where to watch
Buy
Buy
Buy
You might also like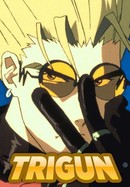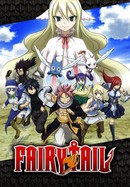 The Dangerous Book for Boys
Rate And Review
Duncanville: Season 1 Videos
Duncanville: Season 1 Photos
News & Interviews for Duncanville: Season 1
Audience Reviews for Duncanville: Season 1
Sometimes all i want after a long day is watch a easily digestable, light hearted, simple funny show. Not to much politics or complicated plots. Just a really sweet family and show (season).

I like Parks and Recreation, so I tried this. It's too fast-paced, to the point it feels like a normal show being played at double-speed with the voices sped up.

So are they going to cancel the show? Or will they change the actor of the main role because its a woman playing the role of a boy? Are all the voice actors right for all the parts? Or do they just mess up the Simpsons, American Dad, and every other decent show on tv? Asking for a friend.

This series is amazing can't wait for season 2

I went into this knowing absolutely nothing beforehand, nothing about the creators, voices or such. The series was an enjoyable laugh throughout the entire season, the character were amusing and situations were comedic even when the plot was sometimes crazy. the characters all had their own personalities and didn't feel like cardboard cutouts like many other animated shows. It doesnt rely on crude humour to get by. Overall an enjoyable watch.

I don't like it. It seems to be a bad a cheap copy of the worst "The Simpsons" episodes.

The big mistake of the FOX channel was to indicate that it is from the creators of the Simpsons, which gave rise to compare with the Simpsons. Without making this comparison, the jokes are forced, nothing new, cold at times and in general humor that is not understood and tries to resemble other TV shows.

Duncanville is a television series that promises a lot with its funny jokes and story

It's nothing special, it's pretentious It works to pass the time, it has some moments that stole a smile from me. One more of a lot.

In my opinion it is Amy Poehler's best work since parks and rec!
See Details