You might also like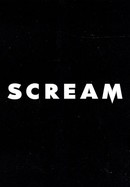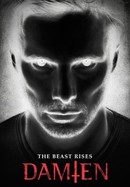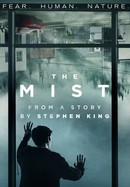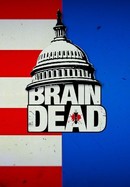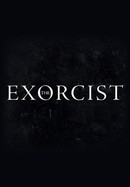 Rate And Review
Audience Reviews for Evil: Season 2
More twisted and some how weirder.

Great actors; solid Direction and awesome Writing!

Flawless. It's a wonderful series

I know the daughters 'thing' is to all banter at the same time but sheesh. Annoying. Anyway, this series is excellent. Not in a magical intelligent type way but it's just entertaining AF. So happy to know there is another season coming.

Ok I loved season 1 and season 2 started OK but shows end up being left with no conclusion and or explanation. The reason it bothers me is they are important being of supernatural in nature. They just end. No updates no nothing. Next is its getting a little old with the current events issues. Can we just go to entertaining and stop the political BS. Please. I am probably going to stop watching if they keep to this road.

I absolutely love this show, and VERY much liked the direction season 2 took us in. The acting is impeccable, and characters are so well written. Enjoying every second.

Season 1 was amazingly amazing but then… so far, season 2 has been underwhelming. Wouldn't mind skipping the whole season entirely. Doesn't make me curious. Unimpressive. I'm sad because season 1 was my favourite show in 2020.

Evil Season 2 is Back!!! And I'm Just Sooo Happy - I'm especially pleased that the only Human Antagonist/Villain in the show is played by (of course) the only White Adult Male in the main Cast (aside from the tertiary characters of the Priests) & that he is sufficiently loathsome & lacking any real redeeming qualities (kind of just like in real life, wouldn't you say?) So nice to see Hollywood doing something different for a change........it's really quite inspiring. Keep the EVIL coming, CBS!

the dynamic between believing in a higher power versus simple psychology makes this one of the most compelling tv shows out there. My whole family is obsessed and I've gotten many friends to watch it too. KEEP IT ON AIR!

"Evil" in Season 2 is definitely more scary and fun than the first season thanks in part that "Evil" has moved to CBS streaming service Paramount+ giving "Evil" a bigger horror license than it would be able to have on regular Network television. The cast as usual are first rate. I lean towards Katja Herbers being my favorite- and her character sings a different evil tune in Season 2. Andrea Martin joins the cast as a nun, who is perfectly casted. The whole cast is extremely talented, and Christine Lahti (Kristen's mom) also becomes a completely different beast from Season 1. I don't want to give anything away. Evil Season One was great, Evil Season 2 is even better, more diabolical and definitely scarier, with dark humor played to the extreme. It's a freight train that is gaining speed by each episode with the inevitability it will crash. So get your popcorn, sit back on a Sunday evening (New episodes each week) and enjoy the scary ride.