Explained: Season 1
(2018)
You might also like
Skin Decision: Before and After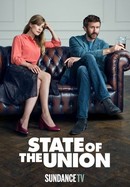 Rate And Review
Explained: Season 1 Photos
News & Interviews for Explained: Season 1
Audience Reviews for Explained: Season 1
A great series of documentaries by the fantastic Vox team. This is awesome journalism, and really is Vox's team really flexing their muscles. A whole feature regarding good narration, straight fax, and unique topics laid out intelligently. Can't ask for much more.

Despite couple of good episodes, "explained" despite quite definite sounding title disappointingly offers often more of a propagation of ideas for the submissive and soaky mind rather than providing actual proofs for any claims, sometimes even stating factually incorrect and/or inaccurate claims.

The bias is clearly there in some of the topics of the show. Choosing "expert" opinions by those who clearly lean in a certain direction, with the no opposing viewpoints to find balance in the show. But the strictly empirical stuff, the science without the political bias was very good. Given those episodes, a 4 sometimes 5 but overall season-wise was brought down by the obvious bias episodes.

This is a really informative show. Thanks for sharing it with everyone.

So informative, and great choice of topics to cover!

Explained forma parte de amplio repertorio de Netflix, es de las series más educativas y modernas tocando temas en tendencia de forma directa y sustentada en hechos. Lanzada en 2018 bajo el ingenio creativo de Ezra Kleinâ?? y Joe Posner la serie en su primera temporada recoge investigaciones sobre "La riqueza y diferencia racial", "Las bandas K-Pop", "Criptomoneda", "Deportes", "Cannabis" "La monogamia",..... incluso "Lo políticamente correcto" es explicado. Cada episodio tiene una duración entre 14 y 20 minutos concisos y precisos. Aunque la información es el resultado de trabajo de investigación, la forma como se explica cada documental es sencillamente maravillosa. Dejando de lado los relatos tediosos, Netflix coloca su sello de calidad bajo la producción ejecutiva de Ezra Klein, Lisa Nishimura, Kara Rozansky, Jason Spingarn-Koff y Kate Townsend creando una gran obra. Sabiendo los temas y la forma como son abordados en la obra, es perfectamente comprensible que no cuente con publicidad porque ¡Hello!, está en contra del sistema y no lo utiliza como bandera, solo explica hechos. Si Love, Death + Robots ofrece una reflexión acerca de las consecuencias de nuestras acciones presentes, "Explained" rinde honor a su nombre explicando cómo llegamos allí además de mostrar alguna alternativa para solucionar estos problemas o al menos una orientación amplia sobre ellos. Luego de disfrutar de este trabajo la única pregunta que resta es ¿Para cuando la segunda temporada?

This series is good enough to make you aware of some changes happening in the world right now, as well as some trends that begin to get noticed about. However, in certain themes, it feels biased.

There's clearly an agenda with this one. Especially the math of the water one. The total given is 2,015 km, they're stating that 1,3854 is 97% of that and that 358 is 2% and 273 is 1% when the figures are actuall: 273 of 2015 comes out to be almost 13.5%, 0.1354 to be exact And 358 comes out to be almost 18%, 0.1776 to be exact And 1384 comes out to be 68% almost 69%, 0.6868 to be exact Narrative much Netflix?

Episodio tras episodio me he encontrado con un contenido nunca imaginado con leer solamente el título, realmente ningun titulo es capaz de describir las emociones que se sienten al ver capitulos tan explicativos, tan ricos de información y tan vanguardistas, genial ! 5/5

Uma série documental simples, curta e interessante. O que há mais para dizer?