You might also like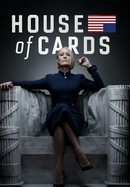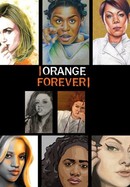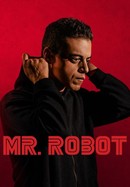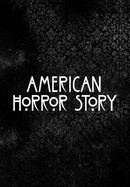 Rate And Review
News & Interviews for Fargo: Season 4
Audience Reviews for Fargo: Season 4
Awful. Awful. Awful. I couldn't get past the second episode. I am probably the biggest fan of Fargo there is and was so ready to love Season 4. Chris Rock is (usually) amazing. Not this time. The Cohen's sold out and they didn't have to. The characters are cartoonish and the writers are pushing an agenda instead of just letting the show be what it always is - an expose of the ugly underbelly of humanity presented as a friendly (fake) façade. Still mad we all were cheated of a quality Season 4.

Awful compared to previous seasons. Slow dragging pointlessness. I'm confused how they allowed this season to be broadcasted. Chris Rock really isn't a good actor. Other actors did well but failed in the terrible direction and writing. Sad!!!

I am reviewing from a different perspective since I just watched Season 4 and not 1-3. Although, very violent, I enjoyed the talented actors and large cast. I did not find it slow moving as others stated. The story line kept me interested with some comical moments along with the intense crime stories. I ended up binging over 3 days. Going back to watch the first 3 episodes now. Recommend.

First couple seasons were good but. Chris Rock. Hard to take the show serious now

Unlike the previous seasons, Fargo's fourth season is a total disappointment. The characters are caricatures desperate to catch up to the iconic constructs of their predecessors. The worst, no doubt: Chris Rock, you don't believe him at all and his character with gray hair and baby skin makes you hate this season.

Would love to have seen it! In Germany it is only available from a local netflix-wannabe called "Joyn" – and only in German! I speak fluent German but who wants the wrong voices reciting poorly translated (if even understood at all by the translators) jokes, puns and cultural references? Really, how hard is it to leave the original sound in ANY online streaming service these days? And who is even responsible for granting these fools exclusive rights? Completely wrong partner here ... the rest of the programs "Joyn" offers are either available elsewhere (unmolested) or are just substandard local tripe. If similar rights decisions were made with Season 4 in other countries, there should be zero mystery behind its poor viewership.

To be honest, the writing this season is abysmal. The dialogue is dry and the character interactions excruciatingly painful at times. Characters are one sided and the lackluster acting performances don't help to hide that fact. The sets, costumes, cinematography and overall production quality kept me engaged. That, and my hope that the season would somehow improve as it went along.

The story and scenes are far too slow- and the lighting - or lack of - is the worst I have ever experienced on a TV show. What was the director thinking ?

Could not watch past the first episode and that says it all, other three seasons relished each and every minute of each and every episode

It felt like it was meant to be a comedy show, but had no punchlines. Actors Jessie Buckley and E'myri Crutchfield were outstanding though...just a shame there was n't a better storyline for them.