FBI: Season 1
(2018 - 2019)
Where to watch
Buy
Buy
Subscription
Buy
You might also like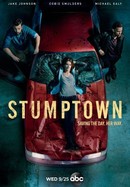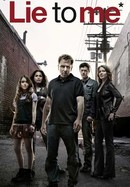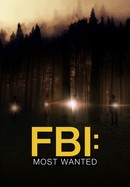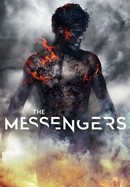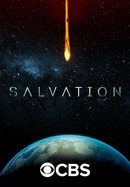 Rate And Review
News & Interviews for FBI: Season 1
Audience Reviews for FBI: Season 1
It's hardly ground breaking stuff but in this style of drama it's entertaining enough as long as you accept that it bears no resemblance to the real world. In typical fashion it gets a bit too focused on the individual characters and their dramas in later series but it's still watchable.

So the first season has definitely been pretty good. There is some level of wokism and pandering built into it, but it hasn't been quite entirely detracting from every episode. That being said, I thought the acting was okay and I liked the main charaters.

I like the storylines and crime shows in general, but good grief... the PANDERING! We get it, men can be emotional, women can be strong leaders. But 9 episodes in, without developing the main female agent's character at all, her male counterparts are giving up interviews for her and acting like brats... while she feigns surprise and tells her partner he's too emotional. Another show that woke-ism has ruined. UGH.

Like all of Wolf's shows, episodes are "ripped from the headlines" but this is not up to the standard of the Law and Order franchise. The format is predictable and the cast is surprisingly weak with the exceptions of Jeremy Sisto and Katherine Renee Turner. One trope always makes me laugh: the FBI agents announce themselves to a suspect from twenty feet or further away, which leads to a footchase, a little parkour, and a suspect getting away. It's a good popcorn show because you don't have to pause it when you go to heat up another bowl - every episode is the same format.

Oof so where to start? First of all, is Jeremy Sisto alright? He's screaming since 4 yrs now, dunno if he's alright but he should chill the fuck up ; as a co worker in a FBI office, I would be extremely bothered if I had a twat screaming all day and touching my shoulders every 2 min... "Bro just shut up and lemme work" Secondly, why are most of the cast so over sensitive? For exemple Maggie, a trained FBI agent, chosen over other people, and pushed to show how women are badass ; BUT she's a mess, doing many errors, shooting to a criminal then switching room without removing gun from the hand of the said criminal and leaving this one alone. Why? It makes no sense... No trained agent would do that ! For the rest of the cast I guess everyone need to work these days, for them it's just free money as long as they are airing this non sense show ! You'll never see anyone from this show outside of FBI because they couldn't even act for a low budget soap mexican porn... And man, why Dick Wolf need to put some political shytes in every sentences ; that hurts, especially when it's written that bad ! #feelsbad

Good to watch but very simplistic. There's a crime, takes about 10 minutes for them to identify the bad guy they arrest him and he confesses.

Sela Ward is insufferable in this series. Full of feminist talking points that are just cringy. Episode 2 "thanks for mansplaining it to me" blah blah blah. Really trying to look beyond these but many episodes have such rubbish in them.

I'm quite surprised by all the low ratings. The first season was pretty good with good character development and raw emotion. I swear people are so critical nowdays, I can't think of another cop show on network TV right now as good as FBI. Sure, a lot of the episodes are a little out there but come on these guys have one hour to fill with full commercials... so that leaves like 35 minutes to squeeze a high speed action show into each episode... And this is on CBS so language and violence are very limited. I feel like these kinds of shows would be a lot more realistic if it was on a more lenient network. Dick Wolf is obviously good at story telling as Law and Order and all the spin offs have run for decades. Hopefully he doesn't run out of good material.
See Details