You might also like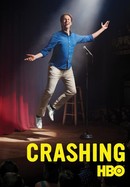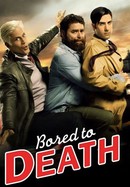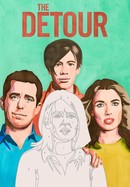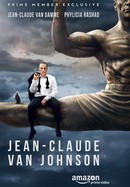 Rate And Review
News & Interviews for Flaked: Season 2
Audience Reviews for Flaked: Season 2
I absolutely love this show. The characters are great! I hope this show is not cancelled!! Netflix-bring on season 3!!!

The lack of renewal for season three leaves me disappointed with season two as a whole, given the abrupt ending. So many character arcs were just haphazardly packed up and tied up with a bow. The daughter who'd been traumatized by her alcoholic father for most of her teenage life suddenly forgives that alcoholic father and extending that forgiveness to her current alcoholic boyfriend, just doesn't feel like there was enough shown to reach that conclusion. Then Chip, who'd spent the entire show constructing a web of lies to only get tangled in them and somehow come untangled with no real punishment only forgiveness from those closest to him of which he'd spent all his time lying to the previous and current season. Cooler is amazing and I hope he and Alex live a wonderful life, any and all interaction between both was what saved season two for me. I hope for another season as it'd answer a lot more questions and clean up the ending, but I doubt it's coming as Arnett is busy with Bojack.

FLaked is GENIOusly taking a slow-tv approach to the SUBJECT of manhood, friendship and love. It has AN almost HIDDEn but UNDENIABLY spiritual undercurrent on the edge between death and sexuality. Most critics have it all wrong! Please make season 3!!

I feel like the writers on this show have never had an actual conversation with another human, Maybe they are bots...oh no, maybe its an old boy scenario where they are all being held captive in a makeshift hotel. the only way to escape is to bang out all these scripts and their captors don't speak english so they cant incentives for quality. Now I'm worried about them.

Love this show. Can believe I didn't find it until now. I binge watched over 2 days. Can't wait for another episode. Will Arnett is amazing as the lead, "Chip". He has opened up and put it all out there. Writing, directing, acting, the shooting...all awesome. They have some really amazing camera angles and shots that just make it a lot more real. If you haven't seen this, you need to check it out. It's real. Put down the reality TV and realize there's a whole world of actual writers, directors, producers, & actors out there. Last shot of season 6 is one shot for 2 minutes in front of Chip on his bike. Great photography.

Great show! Hope it is renewed for a third season!

I really liked it. The cringe factor is high as the characters keep making wrong choices but we all know people like this.

The things I disliked from season 1 lingered on: story predictability and characters that are hard to like. Likewise the great music and easy watchability carried on. I liked how season 2 finished wrt to Chip & London, but hated how it ended wrt to Dennis, Rosa and George.

A completely different show from season 1. Much more serious and way better.

Pointless, a no sense show.