Friends: Season 5
(1998 - 1999)
Where to watch
Buy from $1.99
Buy from $1.99
Subscription
Buy from $1.99
You might also like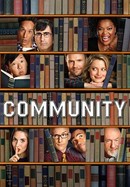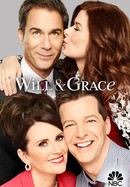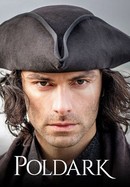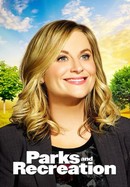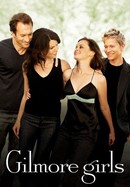 Rate And Review
Audience Reviews for Friends: Season 5
Season 5 was really good and had some of the most iconic episodes. This season had excellent acting and maybe the best chemistry from the show because of Monica and Chandler. This season also has three of my favorite episodes, The One with the Ball, The One with the Cop, and The One Where Everybody Finds Out. The pacing is pretty good, not as good as some seasons, but the comedy definitely helps. The only really annoying thing in this season is Emily. The ending is also hilarious!

Friends Season 5 picks up right where Season 4 left off with Ross saying the wrong name at the altar. Season 5 has some fantastic episodes like "The One Where Everybody Finds Out" and "The One With Ross's Sandwich." It also has some of the most used quotes in the series like "My Sandwich...My Sandwich!" and "They don't know, that we know, they now, we know." Overall it's pretty great and finally lets Monica and Chandler get together.

Once again another perfect season of Friends!

In his best season, Friends abuses good humor and his characters plunge into a great phase.

Perfect season, one of my favorites

Thought they will go downhill after this season but nope they still got that. 'The one where everybody finds out' is still my favourite episode. Resolution and Thanksgiving episode were memorable My full review of entire series- I am a gen z 2000s kid and have heard a lot about 'F.R.I.E.N.D.S'. Never gave it a try because it looked the most 90s show ever, and yes it is. Pandemic happened and everybody is worrying and panicking, so I said I will try to watch a sitcom to forget about all the sh!t around me. I watched friends as it had the highest ratings. God was I addicted, 236 episodes in 65 days, people have done better than me but for me this is a lot. Even when I wasn't watching the show I was laughing while playing the clips in my head. Many complain for the use of laugh-track but I see no problem with that, it is a scientific fact that if others laugh around you, you too break into laughter ( I am pretty sure this was the reason old sitcoms had those) My most laugh-out-loud moments that I felt didn't reach high internet fame were -Chandler and Joey with Ben, and Chandler says 'what kind of scary-a$s clown came to your party' -Joey going to Rachel Boss and asking why he wanted to buy Rachel's daughter -Janice showing up In all these scenes I fell from the place I was sitting in laughter I have already made so many great memories with the show, Janice showing up as she dates Ross, I screamed Ohh Myy Goooddd! in the most Janice way possible. My parents on the other room starts scream as to what happened to me. I remember a time when I was having great agony and started watching an episode and just forgot everything I was going through. It actually felt like having Friends in Real life. I knew everything, every secret, every little detail that another friend knows. Loved every stereotypical roles they had, Joey getting dumber as seasons progress was a wise decision as Dumb Joey had more comedic moments that will stick with me forever. Early Jo felt a weaker version of Chandler's Sarcasm. Phoebe being the different friend was fantastic as she brought something different, idk what but she's different and love these kind of characters I relate to mostly Chandler's comedy Ross's geekness Joey's idiotic remarks ( I still regret some of my idiotic moments) Definitely ganna rewatch the show in future and ganna watch it with more time so I live in the friends world for longer One the best time passing shows I have ever seen. All I know is that I will always have Ross, Rachel, Chandler, Monica, Dr.Drake Ramoray and Ragina Phalange to make to laugh.

I like friends but I did like Emily in the season

Ross's sandwich was REALLY funny! David Schwimmer was awesome! Definitely should check this season out! Watch the whole show!

9.5/10 The chandler and Monica relationship is what made this season really really great and Ross has many hilarious moments, not as good as the previous two seasons but yet again another fantastic season, with hardly anything to complain about

Friends Fifth season is a great one with plenty of funny moments and the Chandler/Monica relationship arc is very memorable and funny as them trying to keep their relationship secret are some of the best moments in the season due to some brilliant acting from Perry and Cox. The rest of the cast do a very good job as usual. The finale while not as good as the season 4 one was still a very memorable one with Las Vegas being a good setting to end a memorable season on.