Gentefied: Season 1
(2020)
Where to watch
Subscription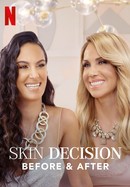 Skin Decision: Before and After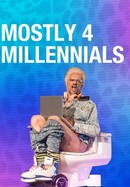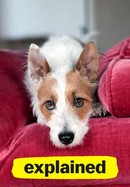 Rate And Review
Gentefied: Season 1 Videos
Gentefied: Season 1 Photos
News & Interviews for Gentefied: Season 1
Audience Reviews for Gentefied: Season 1
Thoughtful and beautiful representation of the immigrant experience.

I really want the 3 season to come out and I think their is allot of life lessons in this movie and allot of young teens can learn from this movie and family life and it doesnt matter if your poor or rich you just need a good life

It ain't great. Unlikeable characters, and kinda just plays up all racial stereotypes.

Muito fraca. Esperava mais.

The show's script sounds like a spanish version of Buzzfeed.

I thought I'd give it 1 star after I saw the first 5 minutes of the first episode. I hung in there to watch it all and BAM!! The show grabbed me! I ended up binge watching the whole season 1. Can't wait for season #2.

This show seems like it was supposed to be progressive but is actually patronizing and full of ethnic stereotypes. It's also dull.

The humor is weak and this series is full of cultural cliches.

This series is full of stereotypes of Hispanic people that are about as fresh as a day-old burrito. It's great to have more representation of Hispanics, but the focus of the series doesn't need to be ethnicity. The characters should feel like real individuals living real lives who happen to be Hispanic, not a parade of ethnic cliches.

This show was truly beautiful. I felt for a lot of the characters' struggles, especially with Chris, who feels disconnected from his Latinx culture, and Ana, who's trying to make her art shine in this world as a woman of color and a proud lesbian. I can relate to them both so hard. "Even the toaster doesn't think I'm Mexican," is my favorite quote haha. The episode where Ana's mural was painted over really hit home for me big time too, and I still get worked up just thinking about it. Also Erik and Lidia are such a cute couple; every time they were on screen I could feel the love for each other exude off of them. Love can be hard sometimes, and they really prove that even if it is, it's still worth every heart break in the end.