Godfather of Harlem: Season 1
(2019)
Where to watch
Buy from $1.99
Buy from $1.99
Buy from $1.99
You might also like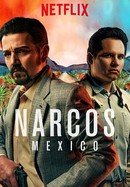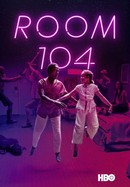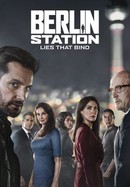 Rate And Review
Godfather of Harlem: Season 1 Videos
Godfather of Harlem: Season 1 Photos
News & Interviews for Godfather of Harlem: Season 1
Audience Reviews for Godfather of Harlem: Season 1
good cast. swizz on the beat

No clue how a show with so much talent, can be this bad. No Emotions due to no supporting Music, bad timing, bad Acting, for the most part, bad Actor choices, again for the most part, dunno.... I'd love to love this Show, American Gangster is one of THE best Movies imo... but this.... sry... it's BS.... don't waste your time.

Captivating story with a script that uses important historical facts as a framework. The battle for the street in Harlem in the sixties, with the confrontation between the black community and the Italians, has components of great interest. Excellent performances, where Forest Whitaker stands out clearly. The only element of criticism is the music, not because of its quality, but because I would have preferred them to use songs from that time.

The acting is amazing: Forrest Whitaker and Vincent D'Onofrio are spot on.

My new favorite series. This is some amazing entertainment

Rivering with a great soundtrack and an authentic feel of the real Harlem. Forrest Whitaker at the top of his game. Whats not to like?

Forest Whittaker is back with a vengeance transforming himself into the Bumpy Johnson Role. Brilliant. The show is so compelling I binged on the entire season 1 over 2 days. Every single actor is addictive & naturally fitting in the scenes. The actor playing Gin, and all the other mob heads are truly convincing - enough to turn your stomach inside out. Set design was very accurate. I wish I could have seen them transform Lenox Terrace here in Harlem because the lobby area appears very authentic. It looks just like it did in the early 90's (though this is set in the 60's - all of the buildings were updated in 2002). The young cute Italian kid "Ernie" (Rafi Gavron) reminded me of the young kid who played Deniro's son in A Bronx Tale. He's holding it down in this role, though playing an awful, insecure, spiritually lost young killer for the mob, who spends his days trying to become a made man. Adding Bumpys' complicated relationship with Malcom X, and Malcom's struggles within the NOA kept me watching episode after episode. The handsome, captivating Nigel Thatch brought Malcom to life on screen in the most mesmerizing way. Even Elijah Mohammed being played by Clifton Davis was a huge surprise that WORKED!! He really looks like him and does him well. Wow. The storyline for this series is thick, heavy, but realistically portrayed throughout each episode. It may seem like a lot and there really is a lot going on at once, so you will never get bored. The writers are trying to show us some important aspects of Bumpy's life and relationships as they relate to some famous people we know - I imagine this was challenging to put together. Still, this is one of the best series showing us how street life, politics, & religion can become entwined into one mission when you look deeper into it. Or at least, as it ended up this way for Bumpy Johnson. These men kept changing and needing one another despite their disagreements and seemingly opposing values. Now I don't know if Adam C. Powell was this hilarious in real life, but in this series GianCarlos had me laughing out loud. I can't wait for season 2. 10 episodes is not enough. Godfather of Harlem is excellent storytelling. I don't want to give away any spoilers since most of us know a lot about these men anyway. You won't regret it.

Loved it. Very strong stories and extremely compelling cast. I also thought they did a fantastic job with the imagery to represent the time period from clothing, cars, furnishings, accents to music. Was really impressed and very eager for a second season. This is a home run series.

it was a great series. it has to continue. they left alot out from this same time frame in that era.

A great insider look at American History in the '60s. The show is perfectly paced and every hook at the end of the episode had me wanting more. I can't wait for Season 2!