You might also like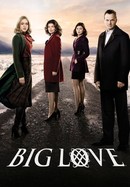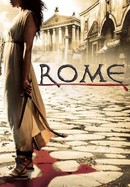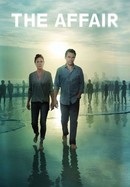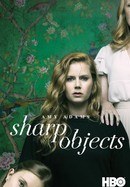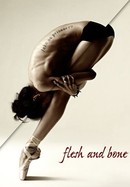 Rate And Review
News & Interviews for Goliath: Season 3
Audience Reviews for Goliath: Season 3
Seasons 1-3. I tend to like Billy Bob Thornton's work. He did a decent job. The first season cast was pretty high powered. The quality of the story fell off a bit with seasons 2 & 3. It sort of had the feel of "Bosch" except the investigator was a lawyer rather than a police detective. Overall it was okay. The 1st season was the best.

Utter trash. Maybe if you are tripping on mushrooms you could make sense of this drivel. So, so, so disappointing for a show that was so great in season 1

Season 3 writers seemed to run out of ideas. Is drugging Billie seem to be the only plot line they can come up with...over and over. These drug induced hallucination episode after episode are redundant and do nothing to move the story forward. It's like swimming through molasses. Get better. It's an excellent ensemble of actors and the scripts this season do not do them justice.

Very good story line and professionally produced. Quirky characters and very go acting. Billy Bob never disappoints

Most of the people that rated Season 3 low, did not get past episode 3 or 4. Most complained, that it was a "jumbled mess" and wondered if "all the pieces will ever come together." WELL THEY DO ALL COME TOGETHER. All the pieces of the "puzzle" are there and don't fully come together until the final episodes. And, who needs a subtitle to tell you that you're watching a "flashback." It is obvious if you were paying attention and "get it." It was actually brilliant of how the entire season was written. If you want a typical "good-guy" vs. "bad-guy" where the good guy always wins with a typical and predictable sequence of outcomes, then this series may not be for you. But, if you're willing to expand your thought process and enjoy an intriguing masterpiece, then series 3 is outstanding. I find it a shame the series is not being renewed--the entire cast was excellent (especially "Billy" and "Patty." Totally enjoyed Season 3--it was the best of all!

Season 1 was solid, interesting and the actors delivered. Season 2 wains a little for me, the acting is still stellar but the story starts to go down hill when Thorton's character is being manipulated and set up in Mexico. Season 3 is a mess!!! What is the point of watching something that gives the protagonist no possibility for victory as he is totally under the control of behind the scene manipulations ie... staying in a hotel room that is rigged with hidden cameras so that his every move is seen by the antagonist! Season 3 is a so poorly written even the mash of excellent actors can not save it. I barely made it to episode 5, what a disappointment!

A mindless mish-mash of who-knows-what! I keep watching one more episode hoping it will make sense. I'm at the 6th and it's just getting worse. I've never seen something so ridiculous. The writers insult the viewers with this trash, and waste some good actors!

It was OK but I never realized what a little guy Billy Bob is! Narrow shouldered and noodle armed. Just not believable as a tough guy character. As an alkie, yeah, he's convincing, but not a tough guy. Also I'm trying to get away from dark stuff like this, especially with COVID. It may be to your taste now but not mine.

First 2 season's were great,. I got hooked. Season 3 is a whack job. Do I need to high on shrooms or peyote to watch it? It made zero sense. It was a huge disappointment. I would not recommend season 3. Flush it down the toilet it is garbage. Season 3 must have a different writer who is high on drugs.

Loved season 1 and 2, the L. A.ish scenery (a bit like Bosch which is another favorite) and interesting stories with a great cast. Season 3 was a mess and burned the cast, very and disappointing- hope the series survives and gets back to the roots for a 4th season.