Great News: Season 1
(2017)
You might also like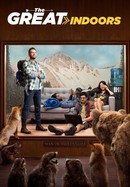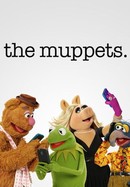 Rate And Review
Great News: Season 1 Photos
News & Interviews for Great News: Season 1
Audience Reviews for Great News: Season 1
The show is absolutely hilarious.

not perfect but funny and loved the characters and dialog. acting was bad but still worth 4 starts, do not watch season 2. just re-watch season 1.

Amazing and fun show that must return ! Shocking this has not happened. BRING. THIS. BACK.

If I could have submitted this review without adding a star nothing would have been marked. I enjoy comedy shows and movies a lot. I never watched the show before and it appeared to be funny. The 1st season/1st show originally started out to be funny. For some reason I kept getting a feeling of racial connotations. I may be wrong, but there seemed to be a little emphasis ar times on, "Black's (African American) and Jews (Jewish). I chose to exit the show because I didn't understand where or how the throw off jokes fitted into the conversations. Usually there is something that would put one in rememberance of something to stimulate a joke. I understand comedy, but there were some obvious throw offs that were inappropriately thrown in.

One of the best sitcoms this decade!! Cant believe that this show was cancelled!? PLEASE netflix revive this show!

Lousy. Thats what you need if you only want a one word review. A more verbose explanation of the half star rating would be that its basically the same as 30 Rock, except terrible. The characters and stories are all hold-overs from 30 Rock but the actors are inferior, the writing is worn out, and for some reason they insist on using the "shaky cam" even though this is clearly not a documentary. The jokes are exactly the same type we saw on 30 Rock, so they are already old and stale, but they're also delivered poorly so you can really hate the dialog. Either Tina Fey has nothing left in her or she wasnt allowed to do the kind of series she really wanted. Either way, its a waste of time. Hopefully season 2 is much better.

The first season of Great News is sometimes very awkward, clunky, and cringe worthy and it does have a style and formula that seems a bit done, but it's easy to watch and it does have its funny moments, quirky characters, and clever lines that kept me coming back for more.

Great News is a good show, but for some reason, the show didn't grab me enough to really like it. Charming characters are a big plus. The writing/jokes are good enough for the show to be enjoyable.

Great, show that gets even better in season 2

The first season started okay , I was keen to view because of the Tina Fey credit of producer . However once Tina has made and finished her obligation as having a cameo role the jokes get thinner and thinner. The acting gets more painful and in season 2 I'm trying to force myself to like it. It may be a T.F. production but you can tell it's not created or written by the SNL star. I cut ties about 1/2 way through series 2 but TBH I'd been dozing off during the last couple of episodes. Maybe the yanks might like it better, it's certainly not humour that you have to think about.