Grey's Anatomy: Season 15
(2018 - 2019)
You might also like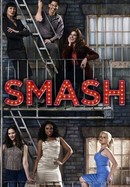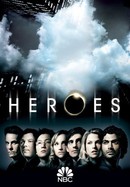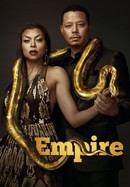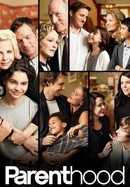 Rate And Review
Grey's Anatomy: Season 15 Videos
Grey's Anatomy: Season 15 Photos
News & Interviews for Grey's Anatomy: Season 15
Audience Reviews for Grey's Anatomy: Season 15
I happen to love Greys anatomy. Especially some of the medical interventions......have lovef every season

I think I can say that nothing can beat seasons 4 and 13 for the worst season. Although season 15 is not my favorite, I liked it. However, I was getting annoyed at Maggie's character, the constant back and forth with Owen and Amelia, and how PC this show is becoming. I rolled my eyes at some of the scenes. This season of love was much-needed because I felt that the characters were happier, especially Meredith. Even though season 15 seems to be the lightest in a while, there are still dark, sad episodes that I thought were powerful. Silent All These Years sent chills down my spine. Despite my hatred for how political the show is getting, I still admire Grey's Anatomy for touching sensitive topics like this.

this season delivers everything you would expect from greys. even after 15 seasons i am completely engrossed. this show could last 100 more seasons and i would still watch every episode.

Best couples of the whole show! Nico and Levi were amazing! It's only in season 16 does Nico start acting jerk-ish. They basically wrote him off... But they had an amazing run! In season 16 the main reason why Levi and Nico broke up is because Nico didn't come out to his parents (and in the beginning he was telling Levi that they shouldn't be together because Nico doesn't want to be a gay sherpa for Levi), but in season 15 Nico invites Levi to his house (to meet his family btw) for Christmas! Levi said no because he's Jewish and was like next year I'll come. But that obviously shows that Nico did come out and it is totally out of character for him in S16! So in conclusion Nico is a great character but then he had to be written off in a way that was quick and simple! If it wasn't for Insatiable then I bet Nico (in other seasons) would grow (personality wise, because he's not a feelings person).

Série excelente, que aborda questões sociais em um país conturbado como os EUA.

While the show, and it's characters, hold a special place in TV history, that is probably where it should remain. 15 seasons in and I find myself asking, is there anything left to say? Grey's still has a way about it with socially aware episodes and moments, it also is beginning to feel tired and overdone. It is time to give these characters some peace and resolution. Let the viewers move on Shonda Rhimes, give us our own peace after 15 seasons of drama!

This show is just "overPCd" just like many others. Seems like some kind of parody. I know the world is changing, and it needs to be shown in TV shows as well, but come on, really? During a whole season, we cannot see any smoking or obese people on the streets, everyone walking is beautiful, healthy, and never seen anyone wearing size 16 or bigger, yes, this is the real world. But we don't have to worry, we have the new gay couple, one of them is virgin and jewish, the other is asian. I suggest to creators for the next season to make Meredith fall in love with someone with Down sindrome. Let's max the PC, yeah?

Been a fan since the first episode!!!

my favourite show! Merluca is adorable, amelink i && drama filled!! just love it

Grey's Anatomy, the longest medical drama of all time, surprises you with a hip, upgraded 15th season. Its cast: spectacular. The stories: compelling. There are some moments where you are heartbroken and saddened by the complexity of these characters, but Grey's Anatomy is original: plain and simple.