Grimm
(2011 - 2012)
What to know
Critics Consensus
Moody and dark, Grimm gives supernatural fantasy a TV procedural sheen. Read critic reviews
Where to watch
Buy
Subscription
Subscription
Buy
You might also like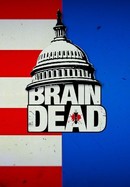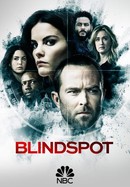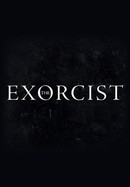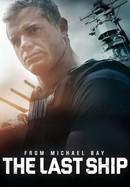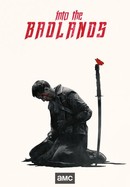 Rate And Review
Audience Reviews for Grimm: Season 1
Love this season. I wish nicks aunt said more before she died!

Definitely kept my attention and drew me in

It could of been soo much better.. mythology twined with a crime drama is almost a shoo in for a hit but somehow they botched it.. A poor core acting group, story lines that went off the rails and never tied up, almost comically bad scenes coupled with MOSTLY comical monster suits (looked like some halloween masks with some monster hands to boot), alot of huge plot holes and just nonsensical scenes. *such as truble simply dropping a super important potion at the wedding ... mobs of *wedding guests* charging her at a wedding where they dk if shes even a friend of the wedded or not (like cmon grimm doesnt mean everyone turns evil around them..these were people who lived in society). Or when they let Wu think he was insane and get admitted to a psych ward before they simply let him know he wasnt nuts (great friends huh... soo condescending they felt he should feel crazy ).. i dont think seeing Wesen would turn you into an all knowing guru in that way. I gave it 2 stars rather than 1 because it DID have an amazing concept... but the 3 stars it lacks are all from lack of execution. This show could of surpassed Supernatural if they had put more effort forth...what a shame.

It is definitely frustrating that this show isn't nearly what it could be, but the acting is superb. I watch it more for the characters and their lives than I do the supernatural stuff. The writers may be the least creative I have ever experienced in a TV Show, but again the acting makes up for it. If you watch it more like it's Friends, with some lame supernatural stuff happening in the background, you will enjoy it more.

Best fantasy tv show ever. For those who may not like gruesome stuff, it shows a fixed amount of gruesome, but it's easy to overlook because of the mystery behind the item, and the ever changing characters. Also the introductions of new mystical species, and gives you more input into your childhood read, the Brothers Grimm. I wish they had more tv series like these. All the old ones are sooo good. The news ones aren't as interesting anymore.

Not bad, interesting concept.

The first season of Grimm is a well-scripted and functioning introduction to a fantastic and mysterious series

Great show. Crime solving mixed with some fantasy creatures. Must see.

This was where it all began and set the ground work for everything that came after it had powerful lore building and great stories to boot. It will become a cult classic in time.

The first season is rough, but once you get to the next seasons, the show improves by a lot.
See Details