Hand of God: Season 2
(2017)
You might also like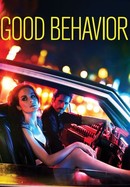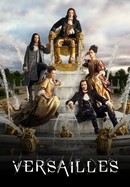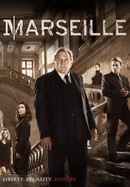 Rate And Review
Hand of God: Season 2 Photos
News & Interviews for Hand of God: Season 2
There are no critic reviews yet for Hand of God: Season 2. Keep checking Rotten Tomatoes for updates!
Audience Reviews for Hand of God: Season 2
Love this show! Unique storyline - unlike all other shows I have recently seen, Wish I had come across this show sooner!

2.5 = Slog; 3.0 = Tolerable; 3.5 = Fun Enough; 4.0 = Satisfactory; 4.5 = Good; 5.0 = Great, or Underrated.

i loved it!!! i want more!!

The last three episodes just flew by ending with an explosive finish. Wow!! One of the best.

It deserved more than two seasons. The series can't be anything but good when it stars Ron Perlman and Garret Dillahunt (and others). Perlman is Judge Pernell Harris, the corrupt judge has a breakdown after the suicide attempt of his son. This breakdown results in him falling in with a con-artist preacher and his girlfriend, and gaining a loyal follower in Garret Dillahunt. The voices point to who is responsible for the attempted suicide and a whole host of intrigue begins from there. Originally I was going to do reviews on the season level, but sadly Amazon notified the public that there was only two seasons, so I felt I could do it in one go. The story starts off intriguing and just hits almost all the right tones. Perlman is always great, there are small hints of his character in SoA, along with other characters he has played. Garret Dillahunt is standout in this and the intensity of his character almost steals the show. There were some less stellar parts. I found after the first six episodes I didn't like the storyline with the preacher and his girlfriend, and in the second season I disliked how Perlman's "faith" changed (I won't go into details though). However, that being said I really enjoyed the series and I am saddened that it didn't get a third season. I can't stress enough how much I enjoyed Ron Perlman especially. Pros: With the name Perlman in the credits, it is going to be a fun watch, he doesn't disappoint and neither does his "Benaiah" played by Garret Dillahunt. The scenes with just the two of them make it worth the time. Cons: The preacher storyline I found annoying. However, that could be because I don't have a strong attachment with that portion of religion and not the fault of the actors/actresses involved. I am disappointed there wasn't a third season.

Brilliant show. Ron Perlman is an unequivocal masterpiece. So many gems throughout the 2 seasons. Amazon is knocking it out of the park with their originals. Sneaky Pete, Goliath, Mad Dogs, Hand of God, etc. The finale of season 2 really cleans it all up and there really isn't a need for a season 3. My mind is blown. I don't watch shows after I watch them once, but I guarantee, I'll come back and watch this one again. Favorite scene was when they deciphered Pernell's speaking in tongues along with PJ's manifesto. Gave me full body shivers. One of the most epic climax moments I've ever scene in television or movies. I might just have to go watch all of Perlman's stuff now that I know what a good actor he is. WATCH THIS SHOW! NOW!

EXCELLENT show! Usually I agree with Rotten Tomatoes critics reviews, but this time I wonder who exactly is reviewing this show. Must not be anyone who understands quality when they see it! This is an incredible story with a fantastic plot line, engaging, plenty of drama to carry it along, and a fantastic pace. Fantastic show.

I really hope there is a season 3. I am hooked and although season one started slow I thought it was great. Season two got confusing for a while with non stop things coming at you but now I miss it. The Judge is often his own worse enemy but he finally gets out of his own way...

A little slow in the middle the last 3 episodes were fantastic!!

Amazing show from start to finish. Each episode keeps you captivated and excited for the next. My wife and I binges watch this in a week. It is dark and theological but binds together a great plot and thrilling excitement. You love to hate the protagonists.