Hard Sun: Season 1
(2018)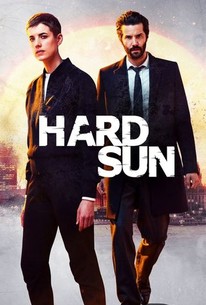 Where to watch
Subscription
Buy from $1.99
You might also like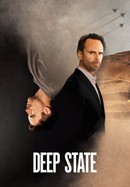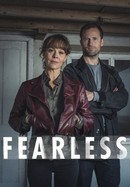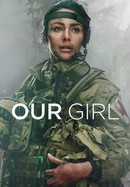 Rate And Review
Hard Sun: Season 1 Photos
Audience Reviews for Hard Sun: Season 1
(Contains spoilers for the last episode.) The apocalyptic storyline was intriguing and I loved the MI5 character stalking the leads. But as the show wore on I found myself hoping for the two narcissistic lead characters and the homicidal son of one of the lead characters to meet their downfall. I'm not surprised the show didn't continue. It's hard to have a successful show with hate-able leads that make you root for the villain. And I was frankly creeped out by the chase scene at the end...a white man and a white woman hunting down a black woman for the purpose of executing her.

Angst-riddled investigators and their personal lives destroys the interesting main concept.

I hope someone will renew this show so it can finish its story arc. The writing is tight; the acting is good; the plot is compelling.

It an interesting story told in a bizzare way. I will be back for season 2 if the tv executives bring it back.

Love the show. Hope there will be a second season

THIS SHOW IS SO BAD, MY CAPSLOCK BROKE.

Great if your a fan of the crime drama the BBC has to offer. It coapres to their usual offerings with a twist. If you are wanting a story purely on pre acopcapyse aybe ot for you.

This Hulu-BBC joint venture television series features a strong woman detective with some real problems – a son who sometimes wants to kill her, an adulterous partner who might be a killer, and knowing about an impending extinction-level event that MI-5 is trying to keep secret. It's riveting. Interestingly, London cops often confront violent situations with batons, not guns. Fans of The Killing or Top of the Lake will feel right at home. Warning: There is graphic violence.

Interesting take on an apocalyptic plot.

Completely gripping, I sat on the edge of my seat. binge watched all six episodes.