Heathers
(2018)
What to know
Critics Consensus
Despite promising performers, Heathers' aspirational angst is let down by its blunt, misguided attempts at social commentary. Read critic reviews
Where to watch
Buy
Buy
Buy
You might also like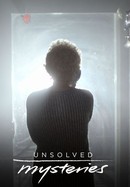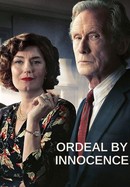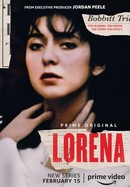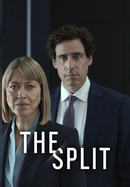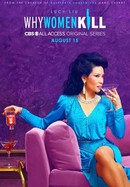 Rate And Review
Heathers: Season 1 Photos
News & Interviews forHeathers
Audience Reviews for Heathers: Season 1
seriously, has every person with an original idea been deported? what a putrid mess this was, at least gave a lead role to the embarrassingly obese, and checked other DEI poxes with 0 thought to talent

Watch Episode 10. The series is SENSATIONAL if you include Episode 10 at the end. A little history - Heathers was released in Europe in July of 2018 with ten episodes. The US release, however, was pushed back twice because of real life high school shootings. When it finally was released in the US that October, the ninth and tenth episodes were combined into one. Which, in reality, meant the tenth episode was almost entirely cut. When you watch it that way, the show just sort of peters out. It doesn't make any sense, and it doesn't have an ending. Don't get me wrong, I thoroughly enjoyed watching the first nine episodes. The casting is excellent, the writing is witty and sharp, and the storylines address meaningful issues. HOWEVER, if you can manage to dig up a copy of that final episode, the series is able to make a powerful statement. For me, it said that we need to listen to and believe each other instead of pretending to care on social media. But it could be interpreted in any number of ways. The ending is beautiful and ambiguous.

Loved every single episode, when is season 2?

The only thing I liked in this show was the poster.

Fucking awesome from first to tenth episode. Each is clever, engaging, and completely destroys many of the current social justice warrior bullshit that's bleeding into all aspects of media and entertainment these days. A rare fucking experience indeed!!

I have no clue what people could possibly dislike about this show that... wasn't equally true of its predecessor. Both are outrageous dark comedies that take the then-modern high school experience and amp it up to 11 to tell an over-the-top, but engaging, story. Is it the same as the original "Heathers?" No. It has its own identity. Is it completely divorced from its source material? Also no. I can tell that this was made by fans of the original with a passion I can only hope more reboots start to have.

Very refreshing look on dark comedy classic!

I thought this show was pretty good! It provided a genuinely engaging storyline and some pretty interesting characters. The only hangup to this show I can think of is network higher-ups editing it before its release to declaw it in the wake of mass shootings at the time. I guess they thought releasing a show like this without at least *some* changes would be a bad idea. I can see where they were coming from, but you just shouldn't be pulling any punches when it comes to something like this. That's literally the point of Heathers, and other stories like it, It's either all or nothing! Anyways, this show is a truly interesting reimagining of the original work and holds some neat twists as well. I'd give it a watch if you're into pitch-black comedies with some commentary added in.

A terrible remake of a cult classic that maybe could have been good if it wasn't so obsessed with hammering in the belief that minorities have more power nowadays, which can be very harmful and is regularly used for victim blaming, and if you look at the statistics simply isn't true.

A dark, witty commentary on the high school environment today. Littered with dark humour and instagram-worthy cinematography, I think this is a relevant and generous nod to the original film (which I adore) without relying wholly on it for material. It's tongue-in-cheek commentary on parenting in the modern age and relationships forged through social media make it a winner for me!
See Details