Heroes Reborn: Season 1
(2015 - 2016)
You might also like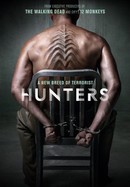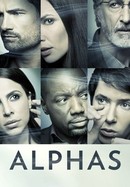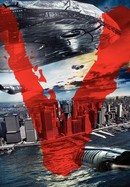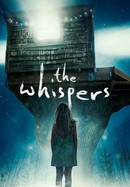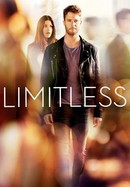 Rate And Review
Heroes Reborn: Season 1 Photos
News & Interviews for Heroes Reborn: Season 1
Audience Reviews for Heroes Reborn: Season 1
I was so excited that my favorite series was back with Heroes Reborn that I really liked the series, alas the TV networks killed it because it had such a low audience, but I think it was worthy of *3 & 1/2* stars!!!

In the words of Billy butcher, this was fucking diabolical. Acting was terrible (even by some of the original cast), script was terrible, character relationships were shockingly poor. Video game sequences were fucking terrible.

I'm sad that some of the original cast couldn't come back and those that did didn't have bigger parts. I did think it was a good show in its own right and thought it was unfair not to get a second season with so many questions up in the air!

It was a really rocky start (I didn't realize there was a short web series to introduce the characters), but turned out good.

Heroes Reborn tries to win back the crowd that it lost 5-6 years ago with a darker tone, changing of characterizations and having even the characters both from the original series and this "event miniseries" either die or be doomed to uncertain fates. Some of them don't even show up in the series proper! But whilst the performances are still good and there's a slightly increased amount of action sequences, Heroes Reborn suffers from excessive melodrama, uninteresting villains, bad special effects and poor timing. I know Tim Kring remains optimistic about this show but maybe NBC should've striked while the iron was hot and wrapped everything up with a one-hour TV movie when it was announced it wouldn't get picked up for a fifth season. Being released in 2015 where more mature adult-oriented superhero shows such as those set in the Marvel Cinematic Universe means that its flaws stick out more. And its not like the effects can be strictly blamed on a TV budget seeing how by the time this sequel series premiered we already had TV shows with high production values such as Game of Thrones and Agents of S.H.I.E.L.D. Good effort overall but sadly, Heroes Reborn just isn't good. Writers' Strike or no Writers' Strike back in 2007, they probably should've stuck with the original plan of "American Horror Story: Superhero Edition"

I can't believe it was canceled. Its as good as supergirl. I'm totally serious.

Heroes Reborn Season 1 Still rolling with the typical Heroes storytelling style, Heroes Reborn season 1 is both a perfect redemption and a new low for the Heroes TV series.

The Story is sometimes difficult to follow, it is not entirely clear what drives some of the characters. I think it would have been much better with fewer story twists and a clearer separation between the good and thebad guys.

A limited miniseries (and possible backdoor to a new series), Heroes Reborn is an action-packed sci-fi thriller. After Noah Bennet learns of a cover up for a terrorist attack that killed his daughter he goes searching for the truth, meanwhile a shadowy corporation tracks down and captures people with powers as part of a desperate plan to save humanity. Several original series characters make appearances, but for the most part the cast is all new (except for Jack Coleman). And the superpowers featured include a nice mixture of new abilities and old ones. Also, the writers do a good job with the serial storytelling (which is quite impressive given how integral time-travel is to the overall plot). Still, it doesn't quite feel as epic and compelling as the original series was. Yet despite its shortcomings, Heroes Reborn delivers a lot of intense drama and exciting action.

Love this show... When will we get the next volume?
See Details