Home Before Dark: Season 1
(2020)
Where to watch
Subscription
You might also like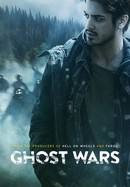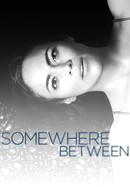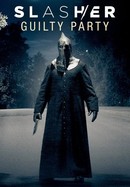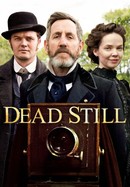 Rate And Review
Home Before Dark: Season 1 Videos
Home Before Dark: Season 1 Photos
News & Interviews for Home Before Dark: Season 1
Audience Reviews for Home Before Dark: Season 1
I tried watching the first episode. The girl reporter is either a genius or psychotic. Either way, I found the character too off-putting for me to continue with this series.

I actually enjoyed this show immensely. The mystery was interesting, but at times, it felt a bit predictable. We also don't get much of a motive for one of the villains, but aside from that, season one is excellent. It also connects well with season 2 and is just fun to watch. I liked the a lot of the characters (Trip and Donny in particular). I did feel like the show was a bit slow at points, but the show is surprisingly binge-able. The main character is a bit annoying and for some reason a lot of the adults are just incredibly stupid. Faults aside, I really did enjoy this show and would recommend it.

The fist season simply amazing!!

Make no mistake, the depths of Home Before Dark's storyline place the program squarely in the "Mature Audience" designation. HOWEVER, it's the intensity of the young actress portraying the indefatigable protagonist that carries the show!

I loved it.. dunno why.. just caught me out of the blue, I do love myself a nice old fashioned mystery

Couldn't decide if the girl in the series was endearing or annoying, so skipped from episode 3 to 9 and 10. The idea of a black female police officer taking a 9-year-old white girl with her to investigate the house of a would-be murderer, without her parent's knowledge, and in a town that is so racist that they already sent an innocent Native American to prison, and .....she not only doesn't get into trouble but becomes Sheriff....all too ridiculous, among many other things. After looking up the real Hilde Lysiak, I realized there really was an incredible story to tell here, and a good mystery, but it all get bogged down in the mawkish, embarrassing script, as incredibly stupid adults bare their souls to this preternaturally whip-smart and smart-ass girl. Waiting for a good documentary on Lysiak.

More 1980s nostalgia. The plot goes beyond ridiculous as the show drags on. Just watch the first, ninth, and tenth episodes.

This show wasa great one on all levels. It has heart, sense of adventure and tears.

This show is bit cheesy and has those corny one liners. I kinda felt connected to the characters — which is critical for a show like this. I did not get the fulfillment I was craving for.

This series delivers the intrigue of a murder mystery within a drama complete with trauma and relationship stress. It includes families as an audience, which I appreciate. I was unsure what to make of the protagonist, the fourth-grader Hilde Lisko (acted by Brooklynn Prince), who identifies herself as a journalist. Nevertheless, the performances of the characters of all ages kept me interested. I found the performances of Jim Sturgess and Abby Miller as parents Bridget Jensen and Matthew Lisko were the bedrock of the acting. Aziza Scott, as Deputy Mackenzie "Trip" Johnson III, is an adult embodiment of the way adults dismiss Hilde's abilities. I recommend this series for lovers of mysteries, dramas, and fine performances.
See Details