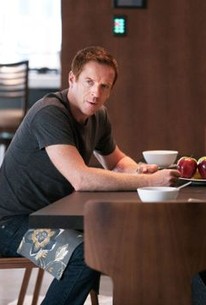 Episode Info
Carrie's hunt for Nazir continues, but she suspects something's amiss inside the Agency, while interrogation reveals Roya's true colors. Meanwhile, unexpected circumstances put Saul's career in jeopardy.
ATTENTION: SOME OF THE QUOTES BELOW CONTAIN SPOILERS
Apologies, people who never saw AMC's The Killing, because even though it pains me to look back on a show clunkier than a pair of ill-fitting, steel-toed Doc Martins, there's something about this season that keeps bringing it back up.
Following last week's abrupt cliffhanger, Homeland keeps the momentum going this week.