Hostages: Season 1
(2013 - 2014)
Where to watch
Buy from $1.99
Buy from $1.99
Buy from $1.99
You might also like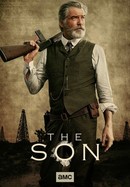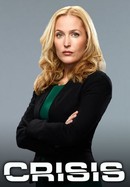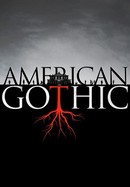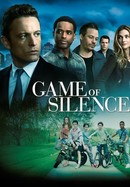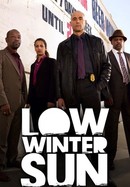 Rate And Review
Hostages: Season 1 Photos
Audience Reviews for Hostages: Season 1
Possibly the worst series I've ever watched in my whole life. There's nothing good about Hostages, the cast is cheesy and the plot is absolutely ridiculous. I really regret having wasted my time in this. Highly NOT recommended.

Losing the will to live !!! can't see me seeing the series through to the end

Dylan McDermott and Toni Collette lead the cast in the CBS drama Hostages. When the President goes under the knife for a routine surgery a group of mercenaries hold the surgeon's family hostage in order to force her to kill the President; but soon things get complicated and the family begins to question whether they should be helping the mercenaries instead of resisting them. The season starts out a little weak as it tries to seed too many subplots, but around midseason it finds its focus and begins to weave a compelling conspiracy. While there are some problem with story structure, Hostages delivers an entertaining 15 episode first season that's exciting and full of thrills.

Only watched 2 episodes so far but it seems to be one of these shows that has promise but implausible to think the president would be advertising that he is going in for a routine operation. Oh and after the doctors cock up, she would be replaced, but I will stick with it.. good cast

Although its plot keeps jumping from point A to point B, Hostages keeps us thrilled with its never ending twisty story.

This series is quite consistent -- in its consistently poor acting, lame dialogue, and zero suspense. I need to say this again: none of those actors showed more than a thin one-dimensional character. Toni Collette was better in her small role in 'Enough Said' (the movie) than in her leading role in this series. Dylan McDermott showed zero emotion throughout the whole damn series. None of the other actors were any better. Truly: this series could not have been worse!

the second half of the season was so much more interesting than the beginning and middle

Everything feels contrived and half-thought out. Like some bad soap, it seems like the writers come up with 'convenient' vehicles to achieve wildly unrealistic plot points, only to throw them away without resolution. Maybe that's what makes them seem unrealistic? Or does it seem like the writers have little life experience or have somehow missed the past 20yrs of tv & film dramas that establish premises they seem to ignore? It's a shame, because I crave serial dramas. Shows like The Killing, Breaking Bad, House of Cards, Broen (The Bridge), Borgen, Wallander and others are what I live for. So I wonder how shows like Hostages, with so many people and such expense, can have such gaping holes. I want to like the show but as I watch I keep thinking, "..but but.." or asking myself. "Well what about...." So many things.

Smart, intriguing thriller...Loving it!!!!

Underrated and addicting.