How to Get Away With Murder
(2014 - 2015)
Where to watch
Buy
Subscription
Buy
Buy
You might also like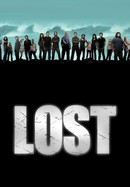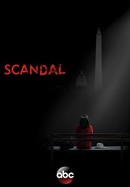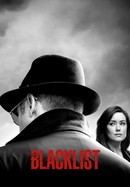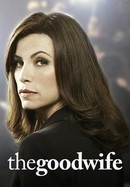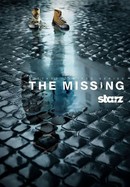 Rate And Review
How to Get Away With Murder: Season 1 Photos
News & Interviews for How to Get Away With Murder
Audience Reviews for How to Get Away With Murder: Season 1
It doesn't quite have the cunning of a true crime, nor the intrigue of a proper legal drama. My legal knowledge was a bit of a curse because there was so much malpractice, I'm shocked she hasn't been disbarred already. This is just my opinion, but there was too much romance. It seems like everybody is cheating on everyone else. Also, contrary to the title of the show, the characters have been seen by so many people, it doesn't seem like they'll get away with murder.

This show makes me want to not get away with murder so I can go to jail forever and not have to think about this god awful show anymore

1/100 - Boring, repulsive, completely worthless. A waste of time in every aspect. If you want a long, drawn out, predictable story that is peppered with unnecessary cex scenes for 45 seconds a piece, this 'show' is for you. God awful acting, bad characters, bad writing. Plot holes galore, completely unrealistic scenarios in every facet break the 4th wall and make this shhhhh unwatchable.

This is the most ridiculously absurd show I have ever seen! I made it through the second episode and then started reading episode plots for more episodes. Intelligent viewers should be insulted by the outrageous unbelievability of this show.

This show about brilliant people being brilliant, but that mat be the premise, but it is really predicated on people doing the stupidest stuff, and then continuing to botch it over and over. They only don't get caught because the storyline says they shouldn't get caught.

A reasonably well done production. I absolutely hate the (over-)use of the rapid vignettes as flashback/foreshadowing. The snippets flash back WAY TOO fast and they are always done in dark & muted tones ... so much so that they are useless in terms of providing any meaningful content ... and it is just utterly annoying.

Not for me. Clunky dialogue, stereotypical characters. Boring.

Um corpo precisa ser escondido e os alunos de direito mostram como fazer e mais com a ajuda da Annelise Keating. E como tudo tem seu lado sombrio o direito por exemplo tem traições, segredos, crimes e mentiras, depois de ver a primeira temporada fica provado pelo menos na minha interpretação que o direito vence quem tiver a melhor historia diante ao juiz. As cenas tem os flashbacks mostrando pequenos detalhes do crime que eles praticaram naquela cena, com Wes que é um estudante de direito que comanda todo o crime, com seus cúmplices, foi uma temática e combinação bem pensada pois não se via séries tão intrigantes como essa na tv, que deixa nós curiosos a cada episódio, com vários segredos até no fim desta temporada, e não é nada cansativa. Em uma mistura de investigação criminal com advogados, se via outro lado sombrio desta profissão, um exemplo em retrospecto ao crime que resultou na morte de Sam Keating, muitos começam a entrar no desespero e queriam contar a verdade pois a cabeça começou a ficar carregada, eu acredito que a série nessa primeira temporada mostrou um ensinamento que mesmo escondendo ou se livrando do corpo, você não dormirá em paz, é uma das melhores dessa temática, mostrando a realidade de advogados não nos crimes mas na lábia que eles precisam ter para defender seus clientes. É assim que começou uma série já mostrando o clímax e junto ao desenvolvimento que conta-se os detalhes, com certeza uma obra prima de Shonda Rhymes!

Awfully shallow characters, poor dialogue, full of logical mistakes and thus completely boring. I don't get the high ratings of this show....

ABSOLUTELY BRILLIANT!! Captivating, intelligent, controversial, FANTASTIC!
See Details