I'll Be Gone in the Dark
(2020 - 2021)
Where to watch
Buy
Subscription
Buy
You might also like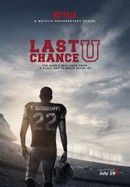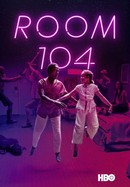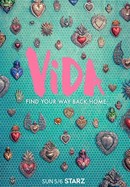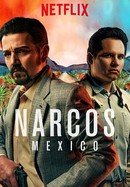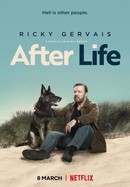 Rate And Review
I'll Be Gone in the Dark: Season 1 Videos
I'll Be Gone in the Dark: Season 1 Photos
News & Interviews for I'll Be Gone in the Dark
Audience Reviews for I'll Be Gone in the Dark: Season 1
Was hoping this was actually about the Golden State killer. It wasn't. Exceedingly stupid documentary.

This series' choice to focus on Michelle McNamara was a mistake and very self-indulgent. Nobody cares about this celebrity's wife. 🙄

Brilliant. Poignant and terrifying. Now how many shows/movies could claim to be both of those.

The subject of ONS/EARS is a fascinating one. Unfortunately, this docu-series insists on focusing on the author Michelle McNamara and her life, which is integrated into the story in an awkward / ham-fisted way. Also, this series is too long / very bloated.

The victims, police investigators, and even the serial killer are secondary characters to the true star of this documentary - the internet detective celebrity wife. Disrespectful, distasteful, and totally lacking perspective or critical analysis.

This was more a story of an unknown writer called Michelle McNamara rather than a story of the East Coast Rapist. I was sad to hear of her early death; however, a more fitting tribute would be to present her work rather than a story of somebody few have heard of. The writer IMHO also made a few insensitive statements; the worst being that she was also a victim of the rapist as her research cost her time with her children! I'm sure the real victims of this monster plus the families of those he murdered felt great hearing that. The writer's story of her wedding and her abusive mother caused me to throw a cushion at the TV in disgust. I lost count of how many narrators repeated that Michelle was the greatest writer who ever lived, I'm sure Mr Shakespeare was spinning in his grave. I'm afraid this is another case of Hollywood missing the mark of what the public want from a TV programme. The series should be called 'A tribute to Michelle McNamara' rather than its actual name. I also suspect that the victims narrative was heavily edited to put the police in a bad light, almost in support of the current Hollywood narrative to defund the police. This was the 1970s, and there were clear mistakes, but let's not forget who the true criminal was here. There is a French saying 'Autres temps, autres moeurs' – 'another time, other manners'. I can understand her actor husband Patton Oswalt wanting a tribute to his deceased wife, but this just felt like a very deceptive way of doing it.

Damn, I missed the time when crime documentaries were about the killers & not about a random lady who investigated the cases. Honestly who cares when she took a shit and what she drunk?! HBO is going down these past years, or need better filler between big licences

Half biopic about the author, who no one has heard of, or cares about, and half barely-passable true crime docu. Not good at all, and I'm confident the score is only as high as it is bc the author was a Hollywood insider who died recently, and they're pity votes. Only thing that makes sense.

While this is not great documentary filmmaking it is an important one. This is really two documentaries in one: the story of the Golden State Killer and the parallel story of Michelle McNamara, the women obsessed with uncovering his identity. The series, for the most part is based on McNamara's book, finished by husband, Patton Oswald, after her passing. The story goes further because McNamara, sadly, never lived to see the case resolved. The passion of McNamara, and the Citizen Detectives is a truly amazing aspect of this film, but it is also an indictment of the bureaucratic entanglements that derail modern police investigations. It took an impassioned Citizen Detective to tie it all together. This was sad and infuriating. The series is filled with interviews from family and victims, as well as footage. It is a fascinating story but a mediocre film. I had very mixed feelings of sympathy and anger towards McNamara who was as much a victim of herself as she was a collateral victim of the Golden State Killer. I really felt for her daughter in so many ways. Crime lovers should add a star.

This is a very well told and compelling cautionary tale. So sad to see someone so talented, intelligent, driven, and with so much passion for the work she was almost desperate to complete fall just short of realizing her goal. Inspiring to see the community Joseph D'Angelo left in his wake pull together to support one another. And amazing to see him caught. There can be no justice, nothing the law can do can compensate the damage he inflicted on so many, but there can be some accountability.
See Details