Jonathan Strange & Mr. Norrell
(2015)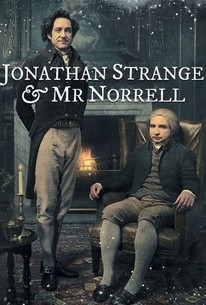 You might also like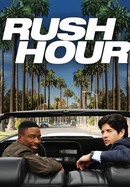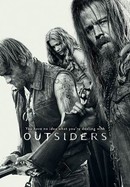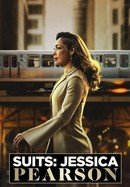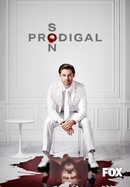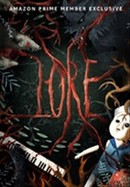 Rate And Review
Jonathan Strange & Mr. Norrell: Season 1 Photos
News & Interviews for Jonathan Strange & Mr. Norrell
Audience Reviews for Jonathan Strange & Mr. Norrell: Season 1
Very entertaining. A fantastic merging of a period drama and fantasy that was a delight to watch.

People's tastes differ. But if your taste runs in this direction it's better than Harry Potter.

great plot and acting; some effects and part of the cinematography lacked quality, yet overall is a good beginning for a tv series. Looking forward to the second season

I enjoyed this show, story drags at some points but keeps you wondering . Very strange spin on this genre, making it interesting for me.

Can't even say what I actually liked about it, but I couldn't wait to jump into each new episode

So very much with there was more to come!

Superb series. The characters are all likable, even the villain. The complex interpersonal relationships among the characters make the show exciting and unpredictable. I love the concept and the execution. Never read the book, but the show makes me want to pick it up. Highly recommended!

This was so engrossing, and I loved almost every bit of it (the parts I didn't like were due to something bad happening in the show to a character I liked)! The casting seemed spot on, especially when it came to Norrell, Strange, Childermass, The Gentleman, and Lady Pole. I would recommend this to anyone who likes fantasy, period drama, or anything to do with faerie. I wish there were more...but it is based on a book, and I am not sure if there are more books, but I think I heard that there won't be another season/series. I hope not, but maybe Netflix will pick it up? Or one of the other streaming services? A girl can dream, can't she?

An excellent series, if you haven't seen it.

Unfortunately, the producers, writers, and directors of the series have entirely missed Clarke's tone and misinterpreted her characters. The concessions made in this adaptation have flattened the tone of Clarke's work so completely as to render it void of emotional and situational nuance. I, like many others, have wondered often in the past decade what an adaptation of this wonderful might be like. Never did I imagine something so removed from the source material. I might suggest to the creators of this miniseries Simon Prebble's excellent narration of the audiobook, which so well captures the dichotomy between the lightness of Clarke's tone and the seriousness of her themes. Had they only referenced his interpretation sooner, the series might have been saved.
See Details