Killjoys: Season 5
(2019)
Where to watch
Buy from $1.99
Buy from $1.99
Buy from $1.99
You might also like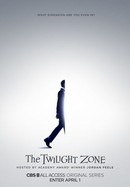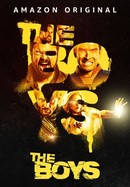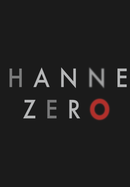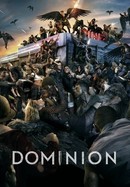 Rate And Review
Killjoys: Season 5 Photos
News & Interviews for Killjoys: Season 5
Audience Reviews for Killjoys: Season 5
An Original Idea, I love this show even though I just finished watching episode 1, season 1!!!!

Enjoyed every episode tremendously.

It an original TV show nice story line but yhe ending

The fifth season turned out to be the most entertaining in my opinion (and that's saying volumes because the series on a whole was one of the best I've had the pleasure of watching--ever). I was skeptical that the writers would be able to wrap it up satisfactorily, but to my amazement they did a spectacular job. They not only managed to to bring the series to a happy conclusion--at least enough to placate and satisfy the fans--but just in case they wanted to perhaps update us (the fans, that is) with a movie...hey, they left it off at the perfect place. I believe that if a follow-up movie was made, it would become an amazing commercial success. I, for one, am keeping my fingers crossed.

After five seasons, SyFy's "Killjoys" has come to a close. I must say, I've really enjoyed the ride. The show was such a surprise hit due to its compelling mythology, excellent acting and it just looks like everyone is having so much fun. The relationships between people are messy and complicated. But somehow they all end up (sometimes begrudingly) loving each other. "Killjoys" has a number of strong female leads (which is sadly in short supply in many scifi series). It also has a number of queer roles (even more unusual in scifi shows). The great thing about all of these characters is that their gender/sexual identity/sexual orientation is not the main focus. Instead it's who they are as people. Are they loyal? Are they trustworthy? Are they willing to sacrifice it all to save humanity from an ancient evil entity? The finale was almost perfect IMHO. It ties up all the loose ends with each character's arc. Sadly, I'd like to see more but all good things must come to an end. Hannah- John Kamen has a busy schedule with movie and TV roles (including NetFlix's"The Stranger"). And Aaron Ashmore (Johnny) is currently playing Uncle Duncan on another fun NetFlix show "Locke & Key". Luke Macfarlane has a movie on Hallmark and I'm not sure what all else. I second Dutch's closing comment. "I'm going to miss this (too)". Think there's a chance we could ever get a standalone via (ala "Firefly")?

Here's the thing, overall I think show is 3.5 at most but there is one thing that makes me add 1 star to it: THEY ACTUALLY TRY to do something new in sci-fi. In genre that's supposed to blow your mind they actually do try to do it - unlike other shows which became so "sci-predictable-fiction" like Star Trek or just cheap, uncreative re-hashing on whatever's trending on Twitter and newspapers at the very moment like new Doctor Who. And unlike Star Wars they try to have _some_ consistency, though admittedly it's a game that cannot be won... but they try! They have COURAGE! It's actually FUN to discuss their plot holes. I don't know, I think what I'm trying to say is this that this show would be a 3.5 out of 5 stars in my ideal world but given the slippery-slope of sci-fi content of today I need to appreciate writers who give it a try without being fearful.

Great way to finish the series. Ofc didnt want it to end, but also excited to see what else can fill the void of "well placed, humourous sci-fi". Great work to the cast and crew!

Oh my yes!! I loved this season. The best yet and they way they tied up ends but left it open for a possible next season is perfection 😍 I love each and every character, even the bad ones. I will definitely re watch this whole series. Xx

Sorry to see it end but a perfect ending.

I love this series. Good plot. Decent sci fi. Heavy on excellent character development and decent action. Good popcorn sci fi.